Rick Ross Reveals The Secret To His Weight Loss
Rick Ross Reveals The Secret To His Weight Loss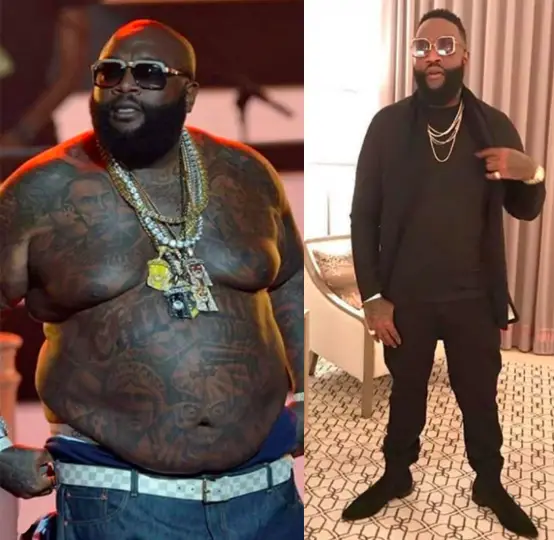 After suffering two seizures in less than 24 hours in 2011, Rick Ross found himself sitting in the waiting room of a very expensive doctor's office. "I was the only black dude, and the rest was 55- to 80-year-old white males sitting in the room," he says. "It was all silence and we all was kind of just looking at each other, like, 'What the f*ck he here for?
Ross watched as elderly Caucasian male after the elderly Caucasian male was called by the nurse. Finally, it was his turn. The doctor broke it down for him. "He told me I didn't have high blood pressure, but I was hypertensive, which is a phase under having high blood pressure. And that's when I said right then, 'Yo, what's my biggest enemy.
The 45-year-old rapper who once tipped the scale at 350 pounds, has dropped down to a little over 200 pounds after his weight loss in 2014. Since then, has been able to keep the pounds off years later.
In order to drop the weight, instead of going for a fad diet or cleanse to drop the weight fast, he chose a slower, more lasting route. Besides exercising with friends, and creating a personal version of Cross Fit (a.k.a. "Ross Fit"), which he does four days a week, the Maybach Music Group boss works with a personal chef, and doesn't deprive himself of guilty pleasures.