Rich mommy: Faith Nketsi buys diamonds for her daughter, Sky – Pictures
Rich mommy: Faith Nketsi buys diamonds for her daughter, Sky – Pictures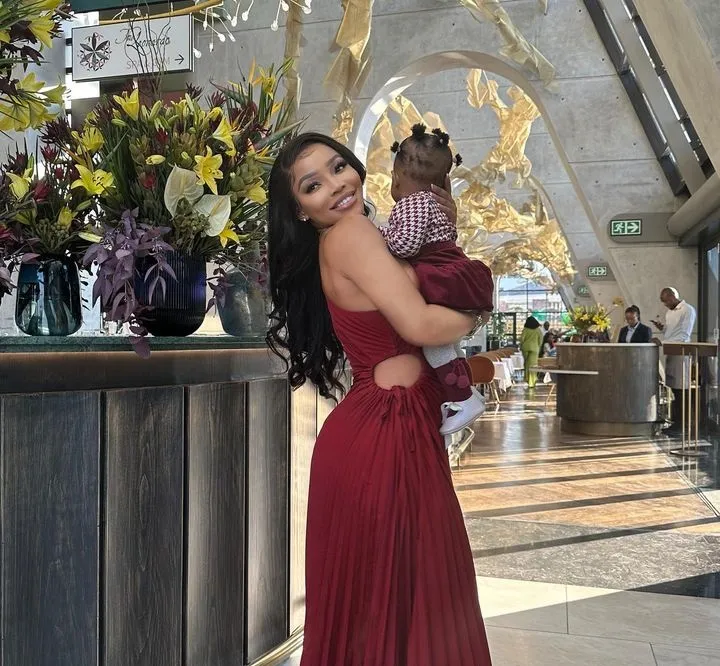 Popular South African reality TV star, rapper, and media personality, Faith Nketsi spoils her daughter, Sky with a luxurious gift.
The reality TV star shared a video revealing new diamond earrings she bought for her daughter.
"Diamonds for my Sky pie," she wrote on the video.
Faith's daughter rocked the earrings as seen on the post shared by the mother, but the little girl was unbothered, as she was concerned about the teddy bear gift.
It was recently revealed that Faith Nketsi and her husband, Nzuzo Njilo have separated.
"It has been such an amazing experience that I don't really feel the change. I think it is just the choices that I make now. Sky is such a lovely and easygoing little child," she said.
The star is better despite the troubles that existed in her paradise.
"Everything has been great and I am holding up great. My mental health is definitely stable and I think I am at a point where I am happy," she revealed.
"There were a lot of decisions that I had to make to get to this point. I have definitely found happiness and I am happy with the choices that I made."