Reason opens up on the state of his relationship with Moozlie – Video
Reason opens up on the state of his relationship with Moozlie – Video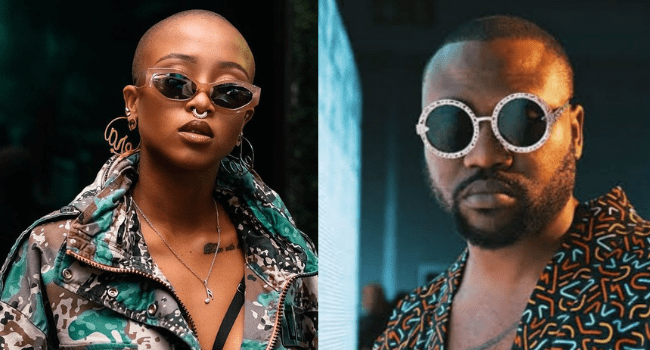 Reason has opened up on the state of his relationship with Moozlie.
The star spilled the tea on his latest interview on SABC 1 show.
Reason went on to share his side of the story and with the look of things, they are definitely not coming back.
When asked by the show's host Sinzao Yolwa and Samora Mangesi about the current state of his relationship with Moozlie, Reason did not hold back his views.
Reason shared that he and Moozlie are not on the on the same page. "We definitely not on good terms," said Reason.
In his response Reason revealed exactly why Moozlie and he are not on good terms and shed light on a part in their beef story that the female rapper seems to be forgetting.
"I basically wrote something for Nomuzi and when you write something for someone you give them the demo and I left her with the demo. The demo was for her to record something new and she recorded. She decided to keep my vocal and then write a diss track to my business partners. The part that she keeps forgetting is for a very long time I kept asking who are you talking about, who are you talking about because I heard it. I heard her do the rhymes like oh yeah this is dope, it's a battle you know but like then and I said who are you talking about. In the beginning, I thought typically I thought it was because maybe she was talking to Nadia, she said no she's not talking to her.
Watch video below: