Real Housewives of Durban fans aren't impressed with Sorisha Naidoo
Real Housewives of Durban fans aren't impressed with Sorisha Naidoo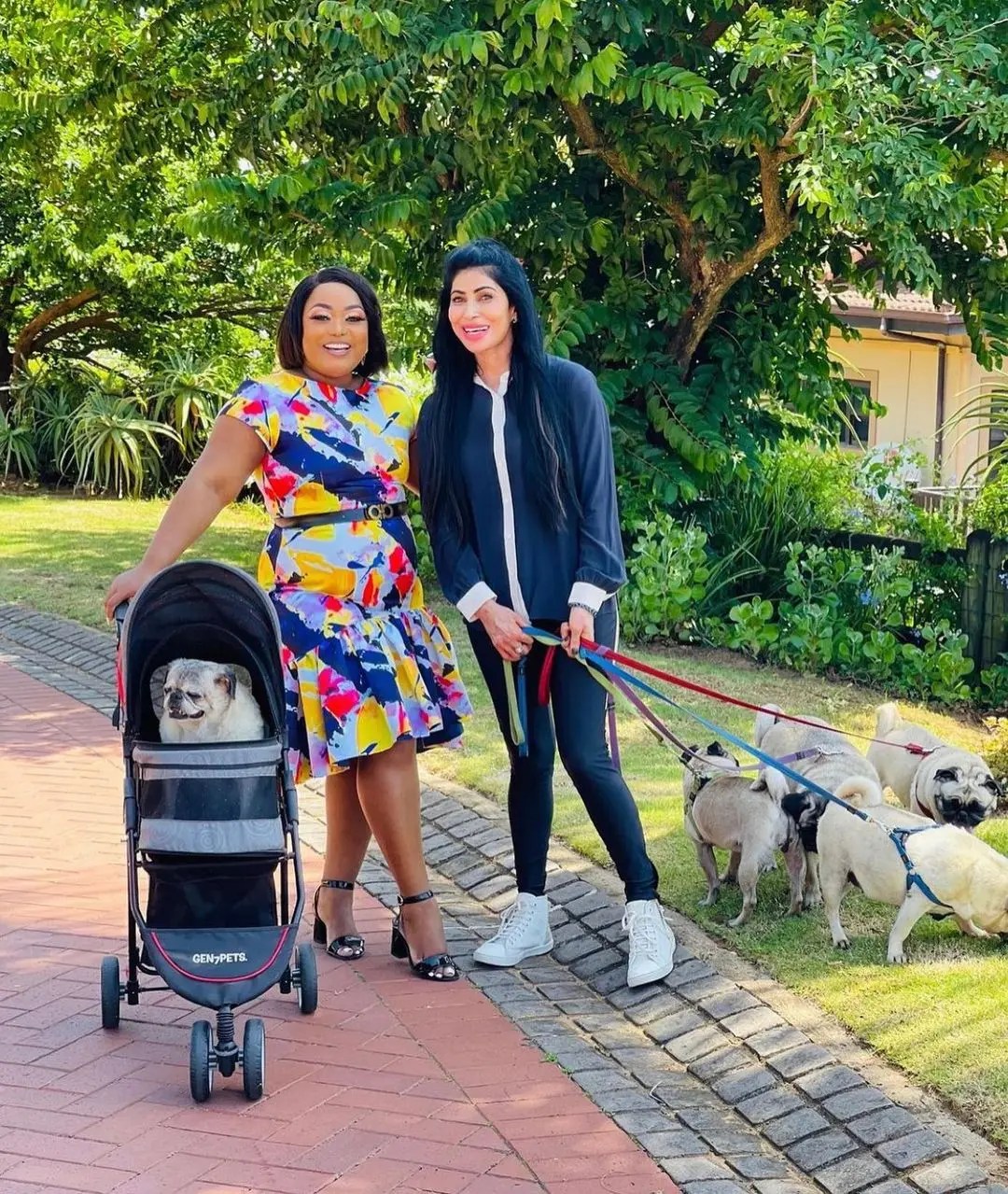 SORISHA Naidoo and Thobile "MaKhumalo" Mseleku have no time for haters.
In the latest episode of The Real Housewives of Durban, MaKhumalo visited Sorisha at her house.
During the visit, Sorisha asked MaKhumalo to fetch the stroller for one of her dogs, Max, so they could walk them.
Thobile had no problem with this as she happily fetched the stroller and pushed Max. She later revealed her love for dogs.
But a handful of people were unimpressed, they felt Sorisha undermined Thobile.
An Instagram user, Ziyanda Dlamini wrote: "What did you say to MaKhumalo, she must go and get the stroller? As if she's your helper. I like you, but didn't like what you asked her to do. I mean, she was your guest and I like MaKhumalo a lot."
Siem Ntaba commented: "Not Sorisha making Thobile to stroll her dog gqiba athi 'kinda looks like she's strolling her baba'. That time Thobile can't conceive."
Wendy posted: "It didn't sit well with me. First time I'm coming to your house you are telling me to push your dog. Hai no, Thobile should have said no."
But the two brushed off the negative comments and assured fans they still have a good relationship.
Thobile wrote: "Sorishanaidoo, thank you for opening your home to me and for trusting me with your babies (dogs), I know what they mean to you."
To which Sorisha responded: "You're a breath of fresh air my love. Thanks for being so amazing with Max.
Sorisha further posted a photo of herself and Thobile with the dogs.
She captioned the photo as follows: "We had fun and that's that @thobilek."