Rasta shows off his latest portrait of Mampintsha
Rasta shows off his latest portrait of Mampintsha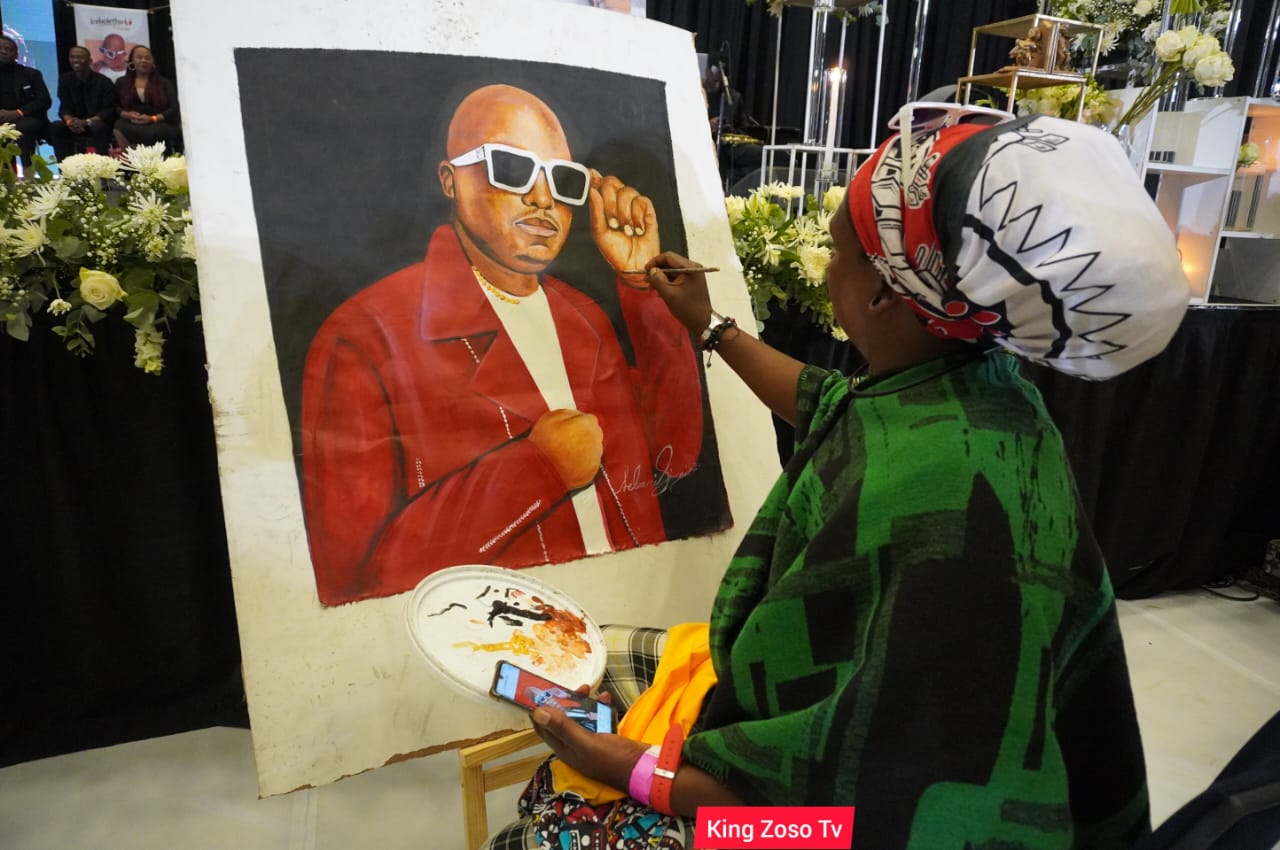 Zimbabwean-born painter Lebani Sirenje popularly known as 'Rasta' paid tribute to the late Kwaito star Mandla 'Mampintsha' Maphumulo by painting a portrait of him. He posted his artwork on Twitter on 31 December.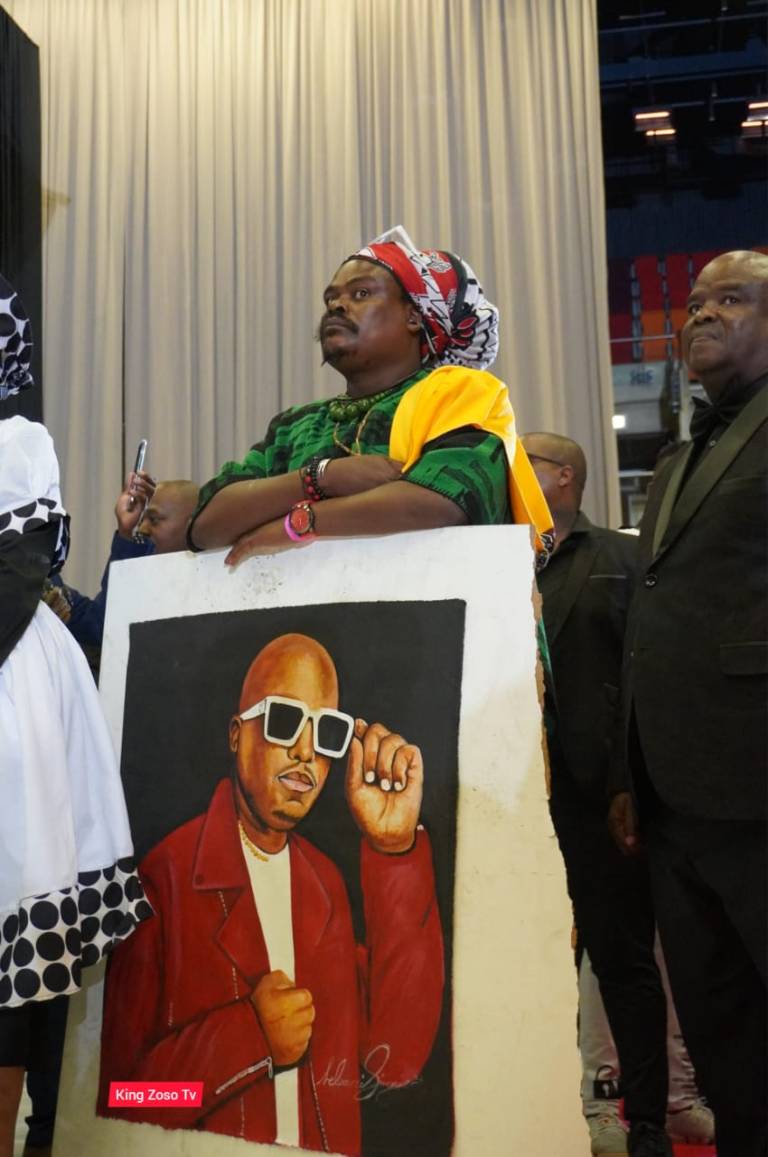 Rasta The Artist is a renowned painter who paints portraits of celebrities, most of those who have passed away. His greatest works include Desmond Tutu, Ricky Rick and even the former president Nelson Mandela
Mampintsha suffered a stroke and died on Christmas Eve of 2022. He was laid to rest the following week on Friday, 30 December.
Rasta paid his respect by using his artistry to honour the South African star. He posted his portrait on social media and captioned,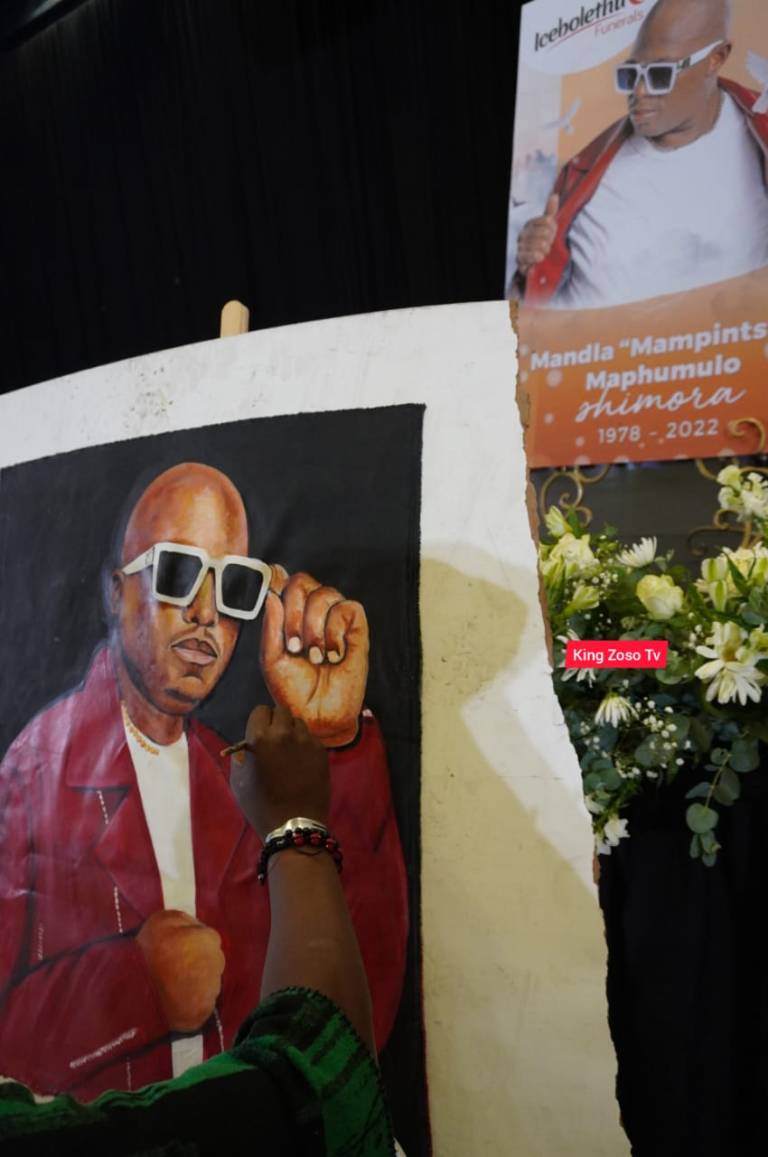 MAMPINTSHA Laid to Rest. We will enjoy your music till. #restinpeacemampintsha #RIPMampintsha #Shimora
MAMPINTSHA Laid to Rest we will enjoy your music till.🕊#restinpeacemapintsha #RIPMapintsha #Shimora pic.twitter.com/RashdbJ4CC

— Rasta The Artist (@RastaArtist) December 31, 2022