Rasta finally opens up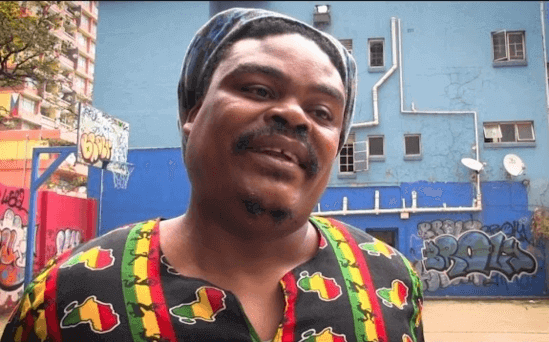 Controversial visual artist 'Rasta' speaks about dealing with critics and turning hate into positivity. Painter Lebani Thaka David Sirenje who is better known as Rasta has bagged himself a few TV adverts and a tender to paint Mzansi's celebrities.
Rasta has been trolled for his portraits as they don't really look like the people he is trying to depict.
He's trended for his portraits of HHP, politician FW de Klerk, and recently trended for his painting of legendary actor Patrick Shai.
Lebani told the publication that he started sketching when he was seven years old and realized he liked art.
"Some of my teachers assigned me to do charts in class and hang my art on the walls. My classmates also commissioned me to do artwork for them."
I went to high school at Magwegwe Secondary School, where art was a practical subject and I was no stranger to some of the learners. I harnessed my love and skills for art there."
He also tells the publication that he's painted almost everyone dead or alive; legends across Africa and the world at large.
He also says he's sending his work overseas as well, and he can safely say he's done over 400 portraits so far.
His agency, Romance Films, has secured him two major advert campaigns, his latest being with Chicken Licken.
He also has a Ballantine's whisky advert alongside DJ Shimza (Ashley Raphala).
The adverts mock or make fun of his work, which is something that goes hand in hand with his creative exploits.
Rasta says that critics are a stepping- stone for him.
"I'm humbled to keep my cool and soldier on every time I'm being attacked. If you aren't moving, people won't say anything about you. I'm a soldier in art – no one can win the battle."