Rapper Nasty C shocks Mzansi with retirement
Rapper Nasty C shocks Mzansi with retirement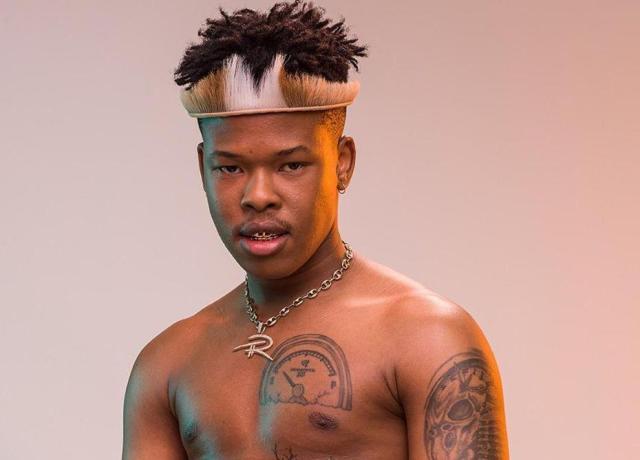 In a recent interview with Sizwe Dhlomo on his podcast, Nasty C opened up about his plans to retire and businesses outside of Hip Hop. Sizwe asked him how long is he hoping to rap for and his response was. "Not that long bro, I'm not rapping in my 40s. Not even 36. I think 35 I draw the line."
Nasty has a seven-part podcast series centred around his third studio album Zulu Man With Some Power. The podcast, which is also named after the album, features producers; Troy Taylor, J-Kits, Beat Butcha and Gemini Major.
It also plays host to featured artists Rowlene and Tellaman, as well as Nasty C's co-manager Yvette Gayle from Africa Creative Agency and Justin Duran, Senior Director of Marketing for Def Jam. The inspirational and informative podcast series also sees celebrated DJs, Black Coffee and Whookid, along with radio and TV personality, Sizwe Dhlomo, Japan's Kaz Skellington, Nigeria's M.I Abaga and South Africa's Slikour.
The Durban-born star has innovatively looked to share the raw and unfiltered details about his life, origins, and interests on the Zulu Man With Some Power podcast hosted by TV personality Moozlie. The production has been sponsored by AMPD Studios, powered by Old Mutual.
The 24-year old had a beautiful set built at the Universal Music studios where the interviews were recorded.
"I am so thankful to all the people that contributed to the making of this podcast series. I had great conversations with a lot of people that I admire. I got to learn more about them as individuals and even more so, about myself in the process. The podcast series will give fans a glimpse into what my life is about and impart some of my own knowledge and experiences around my particular music-making process and how I handle my business. It's definitely
something to look forward to" commented Nasty C.
"As a corporate sponsor, through our AMPD studios, we, at Old Mutual, are delighted to support Nasty C and his seven-part podcast series. This partnership is a great example of working together for the greater good and reaching out to share the wisdom that can help many more aspiring artists amplify their musical and financial futures" stated Thobile Tshabalala, Head of
Brand, Old Mutual.
When we revised our Old Mutual sponsorship strategy in 2019 (to find ways to better connect with our customers and tap into their passions and interests), we had already begun a journey into the 4th Revolution and the digital world. Covid 19 has just emphasised that we were on the right path and demonstrated how critical it is to move away from traditional sponsorships where branding and presence were key and move to a world that empowers, excites and reaches many more people.
The digital world is now critical for us to make that positive difference and
enable positive futures even more. Our support of Nasty C and his seven-part podcast series is just a prime example of making a changing world work for the benefit and the empowerment of us all." She concluded.
The Zulu Man With Some Power podcast will be available from 18:00 on Thursday 25th of February 2021 on all streaming platforms.
Here is where you can catch it:
The official AMPD Studios site
Apple podcast channel
Spotify podcast channel
YouTube Channel (Nasty C)
and all other podcast platforms