Rapper Duncan reveals his gorgeous girlfriend
Rapper Duncan reveals his gorgeous girlfriend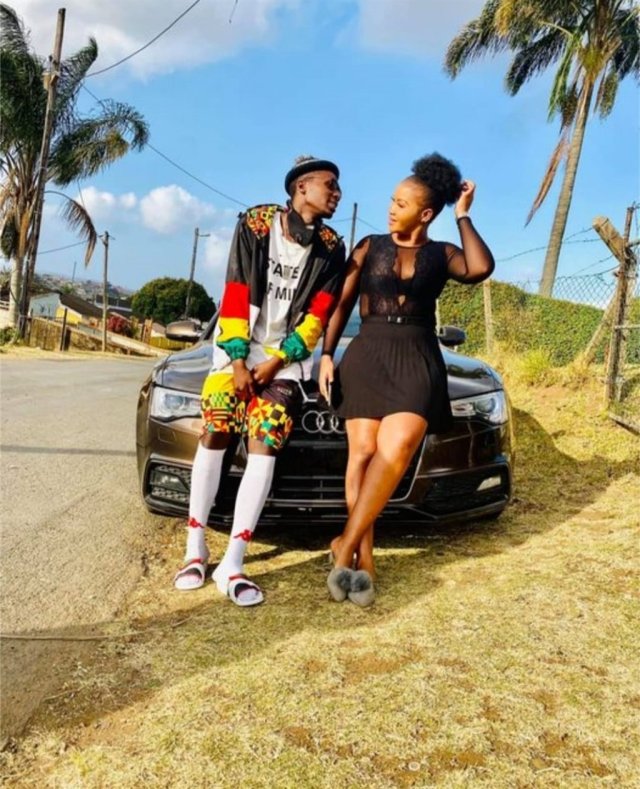 RAPPER Duncan's finally revealed his real bae in public after he became a laughing stock when his proposal went wrong in 2019.
Duncan, whose real name is Siphamandla Mbambo, posted a photo of himself and his bae on Facebook on Friday, 19 February and added a caption saying she's been his wife since 2014.
He also revealed the proposal he did to a woman on Valentine's Day two years ago was a publicity stunt.
The unknown girl had refused to go live on DJ Tira's Facebook page when Duncan was kneeling down and proposing.
Some Mzansi people sympathised with Duncan while others were laughing after the woman refused to marry him when he proposed in front of many people at Gateway Mall, north of Durban.
He said he was pushing his single titled Sthandwa Sam Sak'dala, featuring Thee Legacy.
"In 2019 I was seeking attention for my song that was going to be released on 14 February during Valentine's Day,'' he said.
"I planned the whole thing with my team and that's why we were live using DJ Tira's phone because he has more followers on Facebook than me."
Duncan from KwaMashu, north of Durban, said they knew they were going to trend about the publicity stunt.
"Before we did it, I went home and explained it to my parents and told them I'd do the stunt proposal. I told them to not take it seriously because I was pushing my work.
"People must stop sympathising with me because I was pushing my song," he said.
Duncan said he last saw the woman he proposed to on that day at the mall.
He said those who don't believe him should tag the woman to confirm they were doing a stunt.
Duncan, who didn't want to mention the name of his "wife", said if people are really clever they'd know he wouldn't go to such a busy mall to propose.