Rami Chuene pays tribute to late jazz singer, Sibongile Khumalo
Rami Chuene pays tribute to late jazz singer, Sibongile Khumalo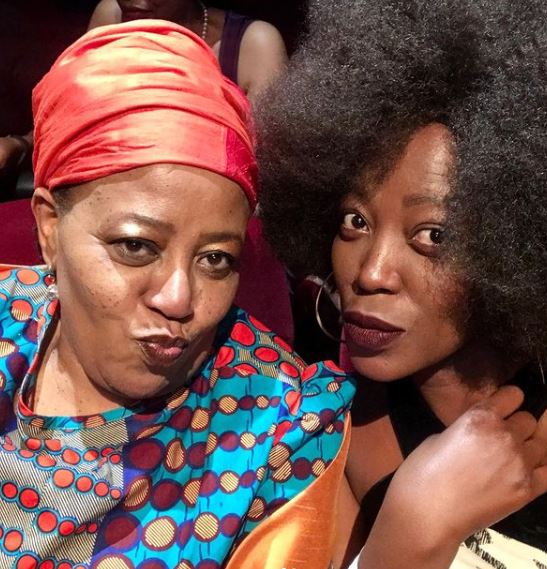 Rami Chuene took to her social media to pay tribute to the late jazz singer, Sibongile Khumalo.
Sibongile Khumalo was announced dead yesterday.
The family of the icon confirmed the passing of the singer, who died of stroke-related complications.
The statement released by her family reads: "
"It is with great sadness that we announce the passing of Dr Sibongile Khumalo, our iconic, world-celebrated South African singer, affectionately known as Ma'Mngoma (September 24 1957 — January 28 2021).
Many South African celebrities and fans have taken to their TL to pay to the deceased.
Rami shared pictures of them together as she captioned: "Pouta, o sa tshega maan, pouta MothersDay…! You wore so many hats Mam' Sibongile and you wore them all so well, gracefully so. Thank you MothersDay, thank you"
See post below: