Radio Queen's Love Gesture to Police Officer in Nairobi CBD Backfires [VIDEO]
Radio Queen's Love Gesture to Police Officer in Nairobi CBD Backfires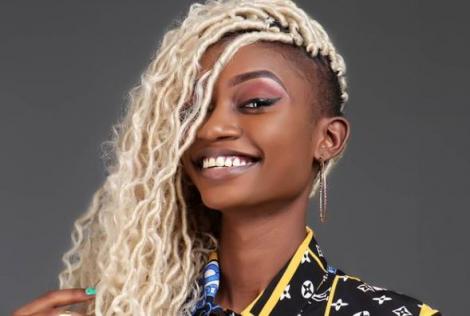 As Valentine's weekend kicks into high gear, a radio presenter had a love gesture to a traffic police officer in Nairobi backfire in full view of other motorists.
NRG Presenter Natalie Githinji on Friday, February 12, sought to gift an officer who was manning traffic along the Kenyatta Avenue, Uhuru Highway Roundabout a flower in light of the upcoming lover's day.
The media personality jovially approached the officer with a flower in hand with hopes of giving it to him.
All this while other occupants in the vehicle filmed the incident. The officer appeared disinterested in the gesture and did not accept the gift.
NRG Radio presenter Natalie Githinji
Twitter
Seemingly disappointed, Githinji appeared to question why the officer was against the present.
In the clip, the public servant who is on duty is seen talking in his walky-talky as he walks away from the radio presenter.
He thereafter goes on to gesture to motorists accessing the round-about to proceed.
In an effort to save face, Githinji gave the rose to a pillion passenger on a boda boda who gladly accepted.
Taking to her social media, the media personality captioned the incident expressing her disappointment.
"I thought makarao wanapendeka (I thought police officers are lovable) he just let me down," she wrote.
Public acts of affection are not uncommon in Nairobi. In November 2020, a stunt for a man proposing at Kencom in the Nairobi Central Business District (CBD) went viral after the woman turned him down in the presence of citizens who had gathered to witness the short ceremony.
The actors in the clips later stated that it was a staged stunt.
Watch the video below of NRG presenter Natalie Githinji's gesture:
I'm a passionate lover of writing and news reporting. I developed the passion at a very tender age as my dad was the head of news reporting on National Television. I obtained a degree in Journalism and looking to go for my second degree as soon as possible.
[email protected]