Prince Kaybee issues public apology after cheating scandal
Prince Kaybee issues public apology after cheating scandal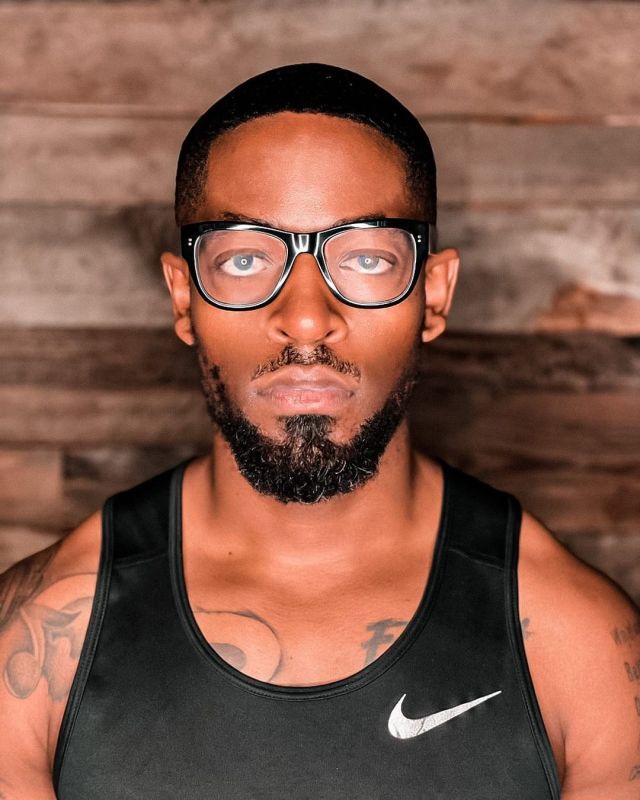 Prince Kaybee finally accepts cheating on his girlfriend, Zola Ayabulela Mhlongo, and he's publicly apologised.
Tuesday night was a tough one for the music producer, who made all effort denying claims from his side chick, who shared evidence of their past chat.
But this isn't fair, where's the rest of the screenshot, this is Eurica mos, a costume designer that came for costume measurements for videos to be shot in Cape Town. There's a part where I tell her to hurry up I'm playing at 11. Ai bo Eurica sies," an astonished Prince said.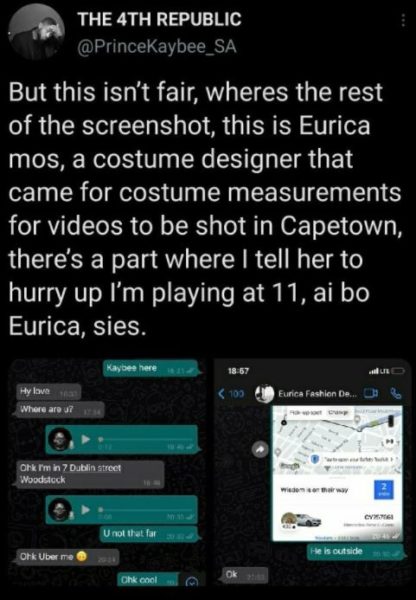 However, he goes on to claim it was just a fling of 5 years.
Lesson learned today, do not entertain anyone even if they looking for work. Whether you guys had a fling or not, do not entertain."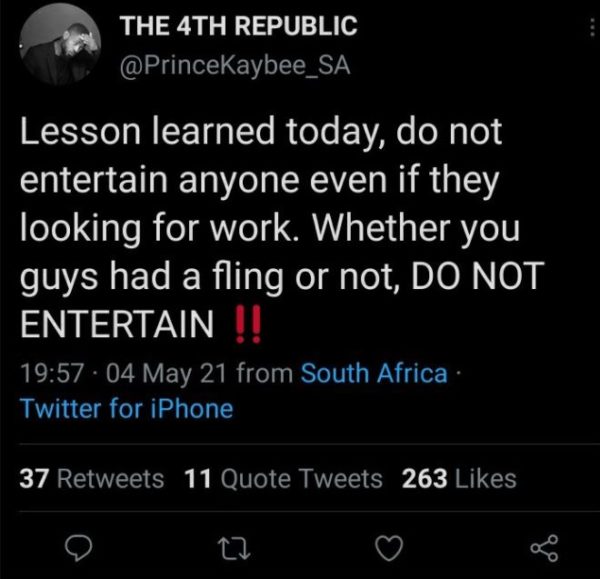 After dragging the issue, he became defenseless and opened up about being a cheat.
Kaybee apologised to his mother, whom he had introduced Zola to, and also apologised to his lover and the public for being unfaithful.
"I cheated, I humiliated my girlfriend publicly. To the people I have disappointed, the businesses I represent, my girlfriend and my Mother I profusely apologise from the bottom of my heart," he tweeted.
I cheated, I humiliated my girlfriend publicly. To the people I have disappointed, the businesses I represent, my girlfriend and my Mother I profusely apologise from the bottom of my heart.

— THE 4TH REPUBLIC (@PrinceKaybee_SA) May 4, 2021
Meanwhile, Prince Kaybee once opened up about being unfaithful and being cheated on, but he goes on to discourage such habit in relationships.
"Look men lets cut the bulls*it, the root of the problem in most relationships is infidelity. Being unfaithful leads to a lot of things that might result in physical abuse, control, insecurities, emotional abuse and other toxic traits."
"I have cheated before and I have been cheated on. No one deserves to go through that, it never has a good results."