President Ramaphosa to address the nation amid Phala Phala saga
President Ramaphosa to address the nation amid Phala Phala saga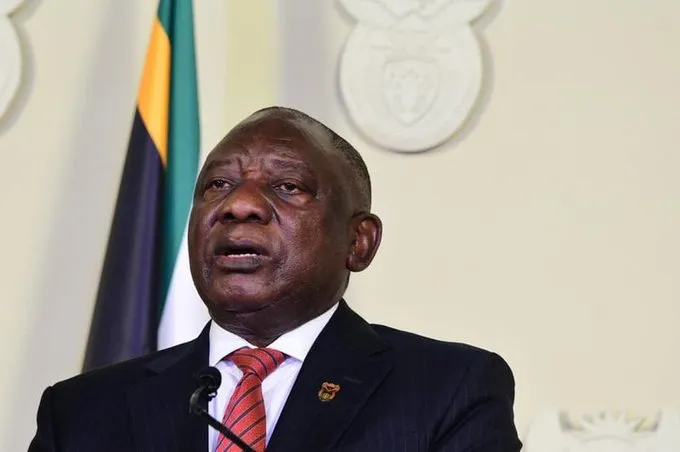 President Cyril Ramaphosa is expected to address the nation "fairly soon" amid pressure for him to step aside or resign from office following the release of the Phala Phala report.
Presidency spokesperson Vincent Magwenya confirmed the news in an interview with Radio 702, where he said Ramaphosa would provide clarity on a way forward.
Parliament's Section 89 panel on Wednesday night released its report into the theft of $580 000 at Ramaphosa's Phala Phala game farm in Limpopo.
The report found that the president, who has maintained his innocence, may have committed serious violations of the constitution and anti-corruption laws.
Therefore, the panel, chaired by retired Chief Justice Sandile Ngcobo, concluded that he has a prima facie case to answer.
The National Assembly is set to consider and deliberate on the Phala Phala report next Tuesday, 6 December.
Vincent Magwenya: I am hoping that in the next hour or so we will be able to provide some direction in terms of an imminent announcement that the President will be making. I don't want to speculate what his decision will be. A further announcement will be made.

— Mandy Wiener (@MandyWiener) December 1, 2022
JUST IN : Presidency Spokes Vincent Mangwenya tells @MandyWiener on @Radio702 that the president will be making a national address soon. "We are preparing for an announcement as presidency. It will be in a form of a national address. It will be fairly soon"#PhalaPhala

— Clement Manyathela (@TheRealClementM) December 1, 2022
Ramaphosa resigning?
Ramaphosa is reportedly not opposed to vacating his office, having met with his advisors and allies at his office in Cape Town on Thursday.
With ANC's national executive committee (NEC) set to meet later in the day, Ramaphosa is expected to decide on a course of action before the sitting.
"He will not wait for the NEC to determine his fate," an ANC leader told a local publication.
According to Minister in the Presidency Mondli Gungubele, Ramaphosa was doing well despite calls for his head from the opposition.
ad
Addressing the media on Thursday, during a post-Cabinet briefing in Pretoria, Gungubele defended Ramaphosa, saying the president had never broken any laws of the country and "he has demonstrated [this] all his life".
The minister also said the preliminary evidence found by the panel did not mean that Ramaphosa was found guilty of any wrongdoing.
Parliament dissolution
Meanwhile, the Democratic Alliance (DA) has announced that it will table a motion in Parliament for a vote on the dissolution of the government, which may result in an early election.
"I will table this motion in the National Assembly, and I will call on all members of the House, regardless of party or affiliation, to support it so that we can urgently close this chapter of corruption and get back to dealing with our country's many challenges," said DA leader John Steenhuisen in a media briefing on Thursday.
Steenhuisen said it was "clear and unambiguous that President Ramaphosa most likely did breach several constitutional provisions and had a case to answer", adding that the ANC must not determine who becomes president.
ad
"The truth is that there always has been only one ANC. And now that the fog has cleared, South Africans can finally see how simple their choices are going forward," he continued.
"If President Ramaphosa is recalled now, we'll end up with a corrupt President Mabuza. If President Ramaphosa survives until their elective conference but is defeated then, we could end up with a corrupt President Mkhize.
"And if President Ramaphosa somehow triumphs at the conference we're stuck with a corrupt President Ramaphosa."
"The truth is that there always has been, only one ANC. And now that the fog has cleared, South Africans can finally see how simple their choices are going forward." – @jsteenhuisen #PhalaPhalaFarmGate

— Democratic Alliance (@Our_DA) December 1, 2022