President Ramaphosa now ready to reshuffle cabinet, names of 2 senior ministers to be fired revealed
President Ramaphosa now ready to reshuffle cabinet, names of 2 senior ministers to be fired revealed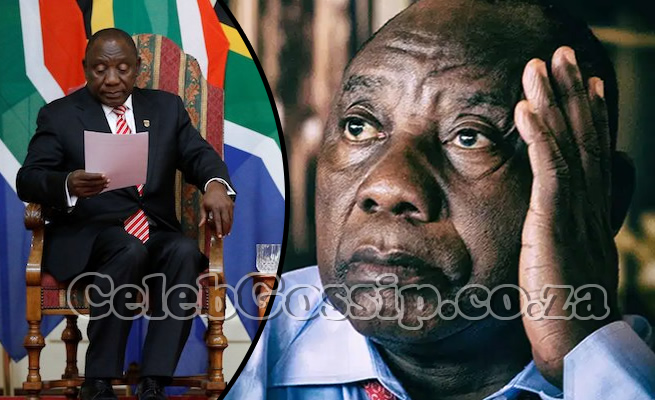 President Cyril Ramaphosa's victory over his foes in the ANC'S national executive committee (NEC) last week was the impetus he needed to proceed with a cabinet reshuffle, sources in the party said.
Party leaders close to Ramaphosa have named State Security Minister Ayanda Dlodlo and Human Settlements, Water and Sanitation Minister Lindiwe Sisulu as the frontrunners to receive the chop.
They say that Ramaphosa is likely to replace Dlodlo with his trusted ally Senzo Mchunu, who is currently serving as the minister of public service and administration, while Sisulu's position is likely to be taken over by her deputy, David Mahlobo.
Ramaphosa had apparently "toyed" with the idea of axing Dlodlo and Sisulu for some time. The NEC meeting's directive to those facing charges of corruption or other serious crimes to step aside within 30 days has apparently emboldened the president and boosted his confidence as he gains the upper hand in the factional battle that is inflicting damage on the ruling party.
"We have been talking about making changes, and it seemed that we would not get everyone fully on board. Things have changed," an NEC member and Ramaphosa supporter said.
"We won that NEC meeting, and while those calling themselves the RET [radical economic transformation] faction made noise, it was clear who had the majority. What the president could not do was reshuffle his cabinet when the leadership was in disagreement. We needed to deal with this step-aside issue first, and when it's finally done, then you can expect a major change."
Dlodlo is an armed struggle stalwart who received intelligence training from the Soviet Union and who worked in the disbanded elite crimefighting unit, the Scorpions. But she was never seen as the obvious choice for the critical state security post due to her close relationship with former president Jacob Zuma.
In the recent past, Dlodlo has complained that she was frustrated by senior State Security Agency (SSA) officials.
She was also reported to have allegedly given an unlawful instruction to the agency's domestic head, Mahlodi Muofhe, to tap the phone of a person allegedly involved in organising the xenophobic violence in Gauteng, News24 reported.
Dlodlo has never denied or admitted to the claims.
Muofhe, an ally of the president, has told the commission of inquiry into state capture that he declined Zuma's offer to be the head of the National Prosecuting Authority because the former president wanted him to protect Nomgcobo Jiba, a former deputy national director of public prosecutions, from prosecution.
Earlier this year, Dlodlo also went toe-to-toe with the acting director general of the SSA, Loyiso Jafta, saying that he did not meet the criteria to head the organisation after he testified that funds were stolen from the organisation, including assets worth R9-billion that were lost.
It is reliably understood that Ramaphosa backed Jafta when Dlodlo tried to prevent him from giving extensive testimony to the Zondo commission on how the rot set in at the SSA during the Zuma years.
The standoff further soured her relationship with Ramaphosa.
One of Ramaphosa's lieutenants told the Mail & Guardian that Mchunu was ready to step up to the plate.
"Senzo has felt unhappy in his department for some time now. He feels he would be of better use to the president at SSA. I agree. I think Ayanda was a mistake. She has done very little to change that organisation, and we still sit with the same problems. Senzo is more suited to the job, and he wants it."
Lindiwe Sisulu, meanwhile, contested for party president during the watershed Nasrec conference in 2017, has also been seen as a "loose cannon" and is running her department in such a way as to lay the ground for her presidential ambitions in next year's elective conference.
The M&G previously reported that an anonymous complaint was made to the public protector and the Public Service Commission that Sisulu had employed staff from her unsuccessful 2017 ANC presidential campaign in her department.
Earlier this year, Sisulu appointed former national director of public prosecutions Menzi Simelane and former intelligence head Moe Shaik as her advisers. She also appointed embattled ANC Women's League president Bathabile Dlamini as the interim board chair of the Social Housing Regulatory Authority.
According to the complaint's authors, appointing Dlamini to the post was aimed at ensuring the League's support for Sisulu's presumptive ANC presidential bid next year. Sisulu's presidential bid at Nasrec in 2017 was not supported by the League, who instead backed Nkosazana Dlamini-zuma. Sisulu has rejected these claims.
A major cabinet reshuffle has been mooted for more than a year, leading to jostling from provinces and key players in the ruling party's factions.
But following the NEC meeting Ramaphosa's concerns have now moved from the RET faction and a shake-up now is likely to reveal how he manages the ambitions of those aligned to real future challengers such as ANC treasurer general Paul Mashatile.
The M&G has previously reported that a significant shake-up in the department of public enterprises has been mooted in the reshuffle talks.
Insiders close to talks said Ramaphosa was gearing up to move some of the beleaguered state-owned enterprises from Minister of Public Enterprises Pravin Gordhan's portfolio.
Among them is South African Airways, which is expected to move to Minister Fikile Mbalula's transport portfolio.
The sources also told the M&G that the struggling power utility Eskom would be transferred to the department of energy under Minister Gwede Mantashe.