President Ramaphosa confident of successfully interdicting Jacob Zuma private prosecution
President Ramaphosa confident of successfully interdicting Jacob Zuma private prosecution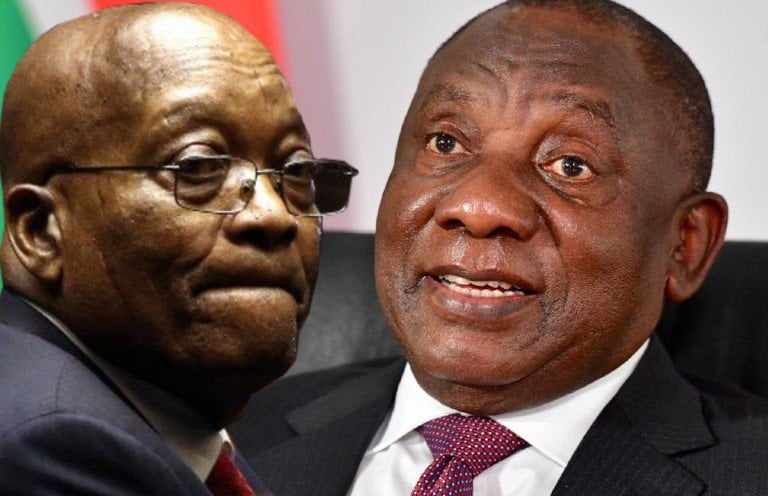 President Cyril Ramaphosa insists that the requirements to interdict the private prosecution against him have been met and that his prospects of success are overwhelming.
The president has applied for an urgent interdict against his predecessor, Jacob Zuma, who has privately prosecuted Ramaphosa.
Zuma has accused Ramaphosa of being an accessory after the fact in his case against State prosecutor Billy Downer and journalist, Karyn Maughan.
The former statesman has accused the two of allegedly leaking his confidential medical information during his arms deal trial.
In his answering affidavit, President Ramaphosa argued that once he is forced to appear before a criminal court next week, on account of what he calls unlawful summons, his constitutional right of freedom of movement will be irreparably violated.
He said that the Johannesburg High Court will have sanctioned an unlawful and unconstitutional exercise of statutory powers.
The president is still challenging the validity of the nolle prosequi certificate in relation to himself.
Meanwhile, the Johannesburg High Court on Tuesday decided to escalate the matter to appear before a full bench, physically, in court on Thursday.
The outcome of that sitting will determine whether Ramaphosa has his day in the dock next week.