President Cyril Ramaphosa to meet and discuss with King Mswati III amid political crisis
President Cyril Ramaphosa to meet and discuss with King Mswati III amid political crisis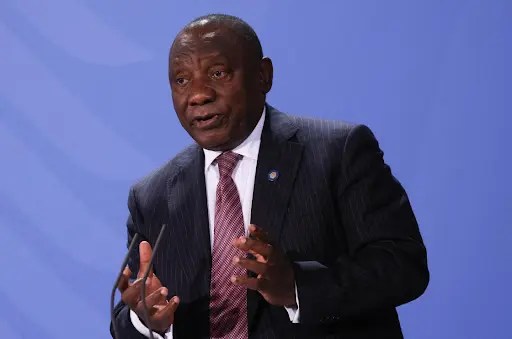 President Cyril Ramaphosa will undertake today, a working visit to neighbouring eSwatini for deliberations on political and security developments in the Kingdom. Ramaphosa, who is the chairperson of the SADC organ on politics, defence and security co-operation will have an audience with King Mswati III.
The audience with King Mswati III follows a visit to the Kingdom by special envoys on 21 and 22 October 2021, who had been directed to visit the Kingdom by President Ramaphosa in his capacity as chair of the Southern African Development Community organ on politics, defence and security," said acting Presidency spokesperson Tyrone Seale.
Ramaphosa will be accompanied to eSwatini by Minister of International Relations and Cooperation, Dr Naledi Pandor. Last month, as pro-democracy calls mount in neighbouring eSwatini amid reported widespread crushing of dissent by the King Mswati III regime, Pretoria-based civil rights movement #NotInMyName intensified calls for the eSwatini High Commission to be closed.
The activists closed off Blackwood Street adjacent to the eSwatini High Commission in Pretoria, next to Union Buildings, adding their voices to the mounting calls for King Mswati III to usher in democracy in Africa's last absolute monarchy.
Led by #NotInMyName president Siyabulela Jentile, the group of young people called on the South African government to close the eSwatini High Commission to send a message to King Mswati III.
"It cannot be business as usual here while people are being killed by Mswati's regime. We see that we are being recorded by Mswati's officials as they gather today. We want to send this message through them. The time is right for the people of eSwatini to enjoy democracy. We are calling for that democracy now," Jentile said.
We are going to make sure that with the little influence we have, we help the people of eSwatini to attain their democracy. That so-called Africa's last monarchy is going to fall, and we will be at the forefront as young people. Mswati is going to fall."
As the activists gathered, waving placards and singing Struggle songs, several officials of the high commission emerged from windows, recording videos and taking pictures of the protesters outside. Members of the South African Police Service and the Tshwane Metro Police were guarding the main entrance.