President Cyril Ramaphosa Officially Removes Advocate Busisiwe Mkhwebane from Public Protector's Office
President Cyril Ramaphosa Officially Removes Advocate Busisiwe Mkhwebane from Public Protector's Office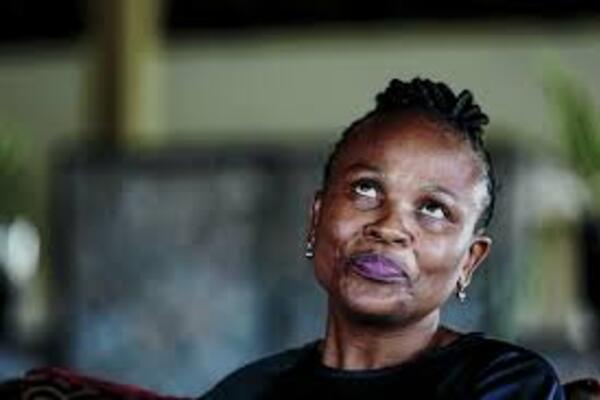 Advocate Busisiwe Mkhwebane, the former Public Protector of South Africa, has been officially notified by President Cyril Ramaphosa of her removal from office. Mkhwebane shared a letter on her social media platform, revealing that she received the communication from the president on Tuesday.
Expressing her dissatisfaction with the decision, Mkhwebane stated that she intends to legally challenge the perceived injustice through review proceedings. While the details of her challenge were not specified in the post, she made her intent clear.
In the letter shared by Mkhwebane, President Ramaphosa referenced a previous communication where he informed her of her suspension on June 9 of the previous year. The suspension was pending the completion of an inquiry initiated by a section 194 committee of the National Assembly.
According to the president's letter, the committee concluded its inquiry and submitted a report to the National Assembly, which found Mkhwebane guilty of misconduct and incompetence. Subsequently, on Monday, the National Assembly voted in support of a recommendation for Mkhwebane's removal from office, with 318 Members of Parliament (79.5%) supporting the resolution.
President Ramaphosa explained that, in accordance with the Constitution, when the National Assembly adopts a resolution for the removal of the Public Protector, the president is obligated to carry out the removal. As a result, he officially informed Mkhwebane of her removal from the office of the Public Protector based on the grounds of misconduct and incompetence.
The president's letter referred to an attached copy of the President Act, which recorded his decision regarding Mkhwebane's removal from office (Annexure "B"). The content of this attached document was not disclosed in Mkhwebane's social media post.
The removal of Advocate Busisiwe Mkhwebane from the position of Public Protector marks a significant development in South Africa's political landscape. The decision to legally challenge her removal indicates her determination to contest the process and outcome, highlighting the potential for further legal proceedings in the future. As the situation unfolds, it will be interesting to observe the implications of this decision and its impact on the broader political and legal discourse in the country.