Prayers and speedy recovery messages pour in for Gospel star Bucy Radebe
Prayers and speedy recovery messages pour in for Gospel star Bucy Radebe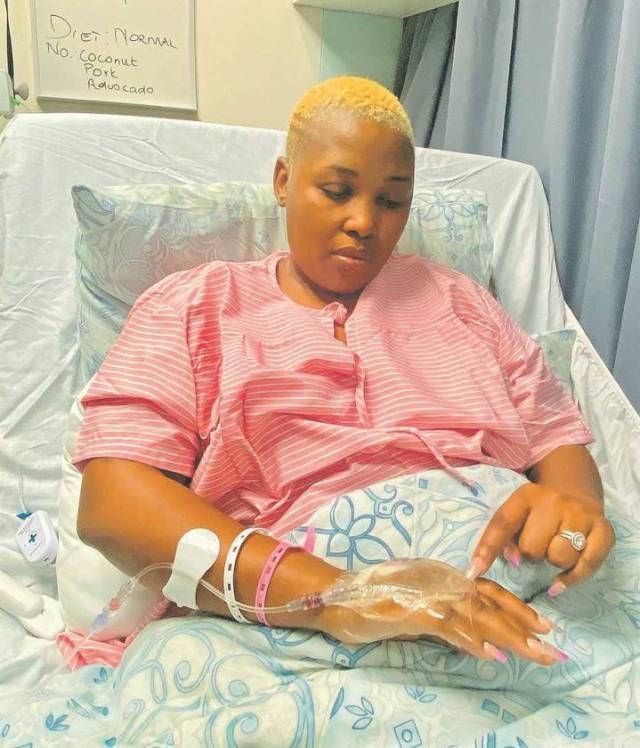 Gospel artist Bucy Radebe is taking some time off following her surgery.
She had surgery on Tuesday, 4 May, for an undisclosed reason. She made the announcement on Facebook.
She wrote: "Hi, Team Bucy. The surgery went well on Tuesday afternoon and I'll be going home soon.
"I won't be taking any bookings for the next six weeks or more and will keep all posted on when I will be ready for performances. Thanks for all the support and prayers."
According to her husband and manager Thapelo, she'll only start performing in July.
"The nature of her surgery can't be communicated as we prefer it to be private.
She'll not take booking or do any interviews for the next seven weeks to allow her full recovery.
"What she said on her social media is the only information we chose to divulge.
"All those who booked her for May and June were advised accordingly before the surgery to move bookings to July or beyond.
"We anticipate her first live performance will be on 3 July in Namibia as confirmed."
Her post drew hundreds of messages from gospel colleagues and fans, who wished her well.
Gospel artist Vicky Vilakazi wrote: "Speedy recovery, makoti. You still need to come and cook for me."
Xakama Mathemba wrote: "We're grateful to God that you're recovering well and we'll continue praying with you to fully recover so you can continue to be a blessing in the body of Christ."