Popular transgender woman Nomalizwe Mhlongo falls victim to cyberbullying
Popular transgender woman Nomalizwe Mhlongo falls victim to cyberbullying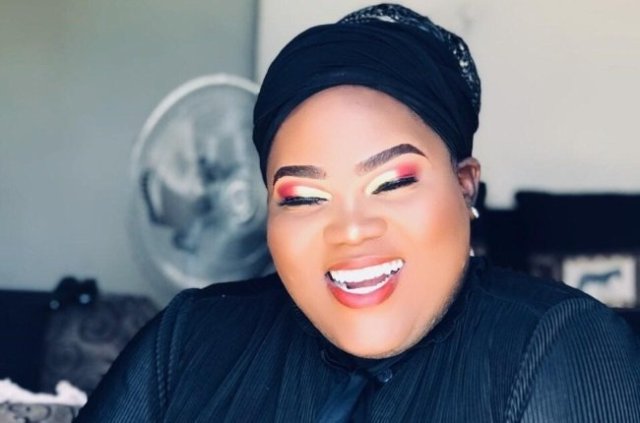 Nomalizwe Mhlongo, who's transgender, has become the victim of cyberbullying because of her sexuality.
She's being bullied by a Facebook user named Anitha Nitha, whose account was only created a few days ago.
The bullying got so bad the user wished rape on Nomalizwi.
"It all started when I received a friend request. I accepted it because I didn't suspect anything.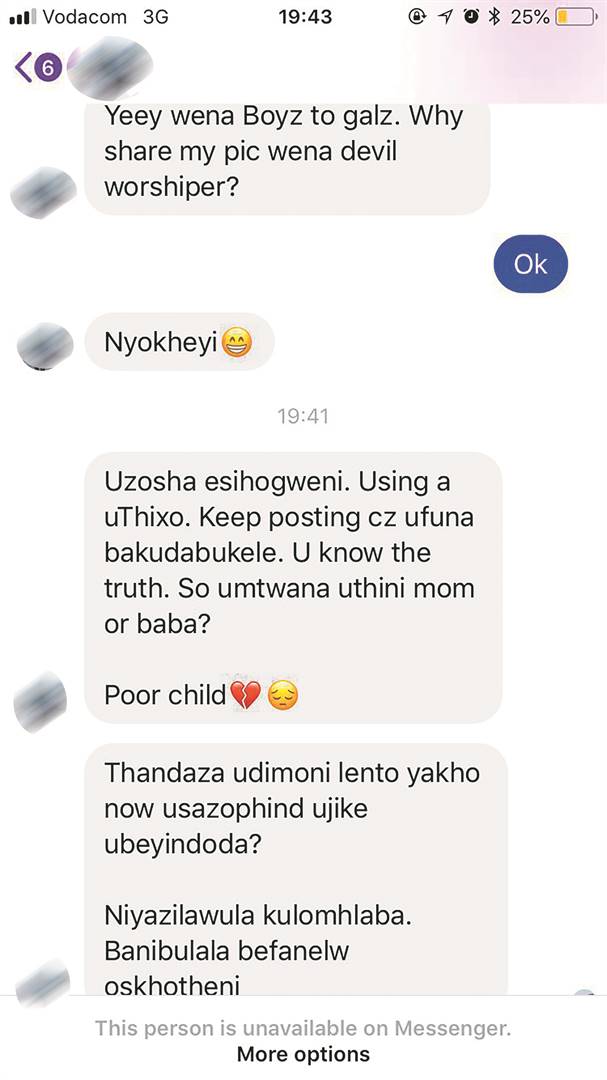 "As soon as I accepted she insulted me, calling me ndoda mfazi and satanic. She said I'd changed from being a stabane to a woman."
But Nomalizwi didn't entertain the user because she realised she wanted attention.
But the attack didn't stop. She went on to insult me about my weight, calling me a fat man and disgrace.
"When she realised I wasn't entertaining her, she went on to say I needed to be raped," said Nomalizwi
In a trail of inbox messages, the woman kept insulting Nomalizwi, calling her a devil worshipper who was going to burn in hell.
"You're praying to demons. You deserve to be killed by scumbags," read one message.
Nomalizwi told Daily Sun she had a strong feeling this was someone close to her.
"I don't know who's behind this, but I have a strong feeling it's someone close to me using a fake account.
"I believe this account was created to insult me. It could be a bitter ex-boyfriend or even one of my church members because this person seems to base her hatred on Bible verses"
Nomalizwi decided to ignore the Facebook abuser, who then blocked her.
She said this was an unusual incident.
"I received so much love from people of all genders when I came out about my sexuality. This is a rare incident that I don't wish on anyone. I'm not worried about this, but I feel disappointed," she added.
Said IT specialist, Eugene Mpulo: "This is cyberbullying and a criminal offence. Nomalizwi must screengrab these insulting comments and report this person to Facebook.
"Facebook will be able to trace them via their IP address, which will reveal the owner of the account. Thereafter, she'll be able to open a criminal and civil case."