Popular Prophet Delivers Strong Warning To Connie Ferguson – VIDEO
Popular Prophet Delivers Strong Warning To Connie Ferguson – VIDEO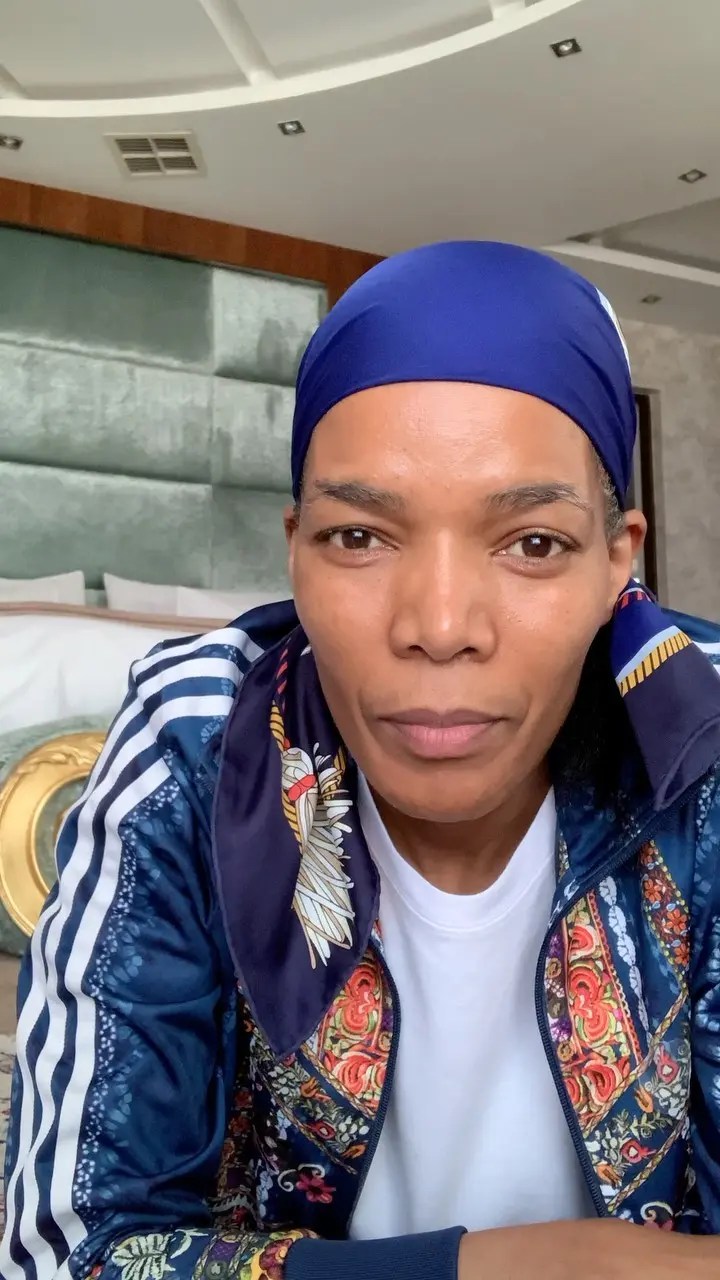 Seasoned actress and business mogul Connie Ferguson, has had to endure quite a lot over the past year, more so after she lost her partner and the father to her children, Shona Ferguson. Six months down the line and his loss is still felt greatly both by the family and the country at large.
It is for this reason that tweeps are now angered by what seems to be a prophetic warning from a man of God who claims that Connie has not been heeding to his previous warnings. Yes you read that right.
Taking to his Twitter, one Prophet Aaron Xhali, posted a video of him delivering quite the strong warning to Connie. In his video, the Prophet is heard mentioning Connie's name saying that he predicts that Connie has a developing cancer already in her body. Watch the video down below
Another Prophetic WARNING⚠️for Connie Ferguson to pay attention to God!!!

By: Prophet Aaron Xhali#Trending pic.twitter.com/BcxAmB2EjI

— I AM MINISTRIES_PROPHET AARON (@IAMMINISTRIES08) February 5, 2022
Not only that, he also goes ahead to say that his first warning was not taken seriously leaving many to wonder what exactly could he be talking about? If you can remember, it was during Shona's passing that a Twitter user came forward claiming that he had foreseen his death and had even warned Connie about it.
Could this be the same thing this Prophet is insinuating? Well, while that is not yet clear, there is no denying that this "warning" is not sitting all too well with Connie's fans who have gone ahead to shut him down saying that if it was indeed a prophecy from God as he claims, he should have delivered it to Connie privately, and not make it public.
He could have contacted Connie
A prophecy should be between the prophet & the recipient…
Isn't that so?

— 𝐂𝐨𝐧𝐭𝐫𝐨𝐯𝐞𝐫𝐬𝐢𝐚𝐥 (@Percydezmon) February 6, 2022
Leave her alone please, may the Lord protect her

— Ntemnandi😋 (@BathatheMajor_2) February 5, 2022
We will pray for Connie, it's sad being famous when people think they can just prophesy you without your consent and do it publicly nje kanjalo.

— DARKDINDI 👣🅿️ (@ThembiCoka) February 6, 2022
Others simply do not believe that the Prophet is being honest and instead think that he is doing it as a clout chasing stunt. This is especially because, as seen in the clip, the message was delivered some time last year. So why would he come back and re-share it on his timeline again?
Tweeps are simply demanding that Connie be left alone because she has already been through enough. It is sad that being famous has meant that people would always want to make prophecies about her even when they may not necessarily be true.
Let the woman rest please, she's been thru a lot already

— Ntshovelo Nash Mthombeni (@Ntshovelo_M) February 6, 2022
U also chasing clout Prophet? How would u feel if someone had to say something similar about your loved one in public without consulting u nor them? pic.twitter.com/hDR67qzc5C

— Dr Z⭕idberg ⚚ (@Terry_Royaltee) February 6, 2022
This is clearly one confusing situation and while Connie has not responded yet, it is good to see that her fans are speaking up for her and praying that nothing bad will happen to either her or her beautiful family.