Popular gospel artist falls victim to a scam
Popular gospel artist falls victim to a scam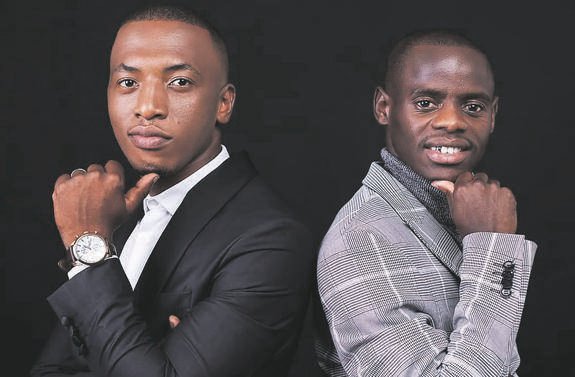 Sesriak scammer Mjay from Eyadini is back at it. And this time he is targeting gospel stars.
About three years ago, the scammer tried to scam Kholeka, DJ Pruluv, Mpumie, Mpho Popps and Skholo Manyisa by pretending to be Durban businessman, Jabulani "Mjay" Nzama, who owns Eyadini.
But his scam failed as he was exposed online.
He is now back and his latest victim is gospel singer Nathi Sithole, who was scammed out of R3 000.
Nathi said a guy he recently made a song with told him Mjay from Eyadini was hosting an event in Gauteng.
"He said Mjay asked him to perform with someone else because he needed two more artists to add to his line-up."
When Nathi called "Mjay", he told him he had booked artists such as Dumi Mkokstad, Dr Tumi and Rebecca Malope.
"He asked how much I charged and asked for an account number.
"He gave me his PA's number, who told me the accommodation and flight costs would be R3 000."
Nathi said he was confused when he received an SMS notification for R16 000 because he charged R10 000.
"He called me and said he transferred the money by mistake and asked me to send the R3 000 back. The R13 000 included my fee and logistical costs.
"I told him the money hadn't reflected in my account and he said he would cancel me from the line-up if I didn't send the money in an hour," he said.
Nathi said he asked Dumi to send "Mjay" R3 000 as he didn't have it at the time.
"As Dumi is my boss, he paid it. The event was supposed to take place on Sunday, 21 March," said Nathi.
But Nathi suspected it was a scam when he waited three hours for them to show at the airport.
"I couldn't get through to Mjay, so I called his PA, who said Eyadini staff would meet me at the airport.
"I then checked the payment SMS notification and saw that they spelt transfer wrong. The guy who connected me with this scammer said the same thing happened to him," he said.
He added that when they called the real Mjay, he told them this had been happening for a while and advised them to be careful.
The real Mjay said they still haven't had any luck finding the scammer.
"We also couldn't open a case because I wasn't a victim of his crime," he said.
He advised people to be careful when they got a call from anyone claiming to be him.
"They must go on Facebook to confirm the event. We would never pay and ask you to give us money back. People must look at those things first before agreeing to anything," he said.