Popular comedian escapes horrific kidnapping
Popular comedian escapes horrific kidnapping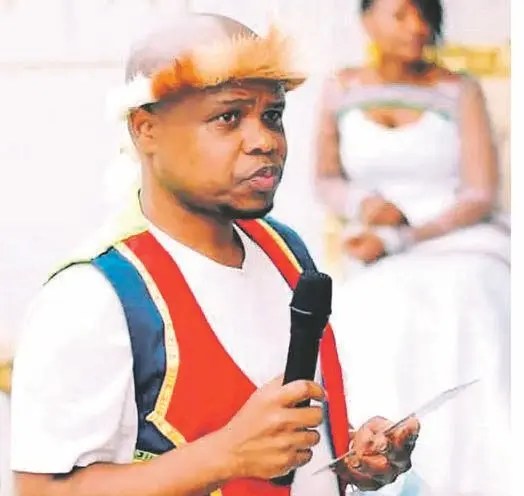 There WAS nothing to laugh about as comedian Sfiso 'Tsoro' Thutshini stood silently as thugs roughed him up at the side of the road.
"They insisted that I had robbed them and I kept denying it," said Tsoro.
"WHEN HE TOLD ME TO GET INTO THE BOOT, I REALISED MY LIFE WAS IN DANGER!"
Tsoro said he's counting his blessings following an attempted kidnapping.
Tsoro, as he is popularly known, told the People's Paper he was outside his house in Westridge, Durban, at about 1 am on Monday morning.
"We had a braai at my house. There was fighting going on between my friends inside the house and I decided to get some fresh air," he said.
"As I was sitting outside a speeding car coming straight at me. I stepped out of the way, but he car stopped right next to me," said Tsoro.
"The person in the passenger seat asked me why I was outdoors. As I was about to answer, the driver jumped out of the car."
He said the man was aggressive and threatening to beat him up.
"He accused me of stealing his cellphone. He started roughing me up. I could see my life was in danger," he said.
"I thought they may really be looking for a phone or they were just planning to rob me. Either way, I knew I was in danger. I kept denying but they insisted that I didn't know what they were talking about."
He said he offered them his cellphone, but they didn't want it.
"Instead he opened the boot of the car and ordered me to get inside, but I refused," he said.
"I told them to do whatever they wanted to do in front of my house."
He said they were aggressive, but didn't touch him.
"I think the one in the car knew me because the other one kept asking him what to do. I was worried that if I ran away they might shoot me."
But eventually he had no choice and fled.
"As I ran, the man kept shouting and threatening to shoot me, but he didn't follow me. By the time they came after me I was already in the yard," he said.
He said he was still shaken and he hasn't left the yard.
"I didn't open a case because I did not get the registration number but I can identify the person who was trying to get me into the boot.
"I believe they wanted to kidnap me but through the grace of God, I escaped."
KZN police spokeswoman captain Nqobile Gwala said: "He can still open a case if he wishes."
According to Stats SA, there has been an increase of kidnappings in the country.
The hotspots areas include Kempton Park, Tembisa, Inanda, Randfontein, and Joburg.