Polygamist Musa Mseleku trolls govt's proposal of more than one husband for woman
Polygamist Musa Mseleku trolls govt's proposal of more than one husband for woman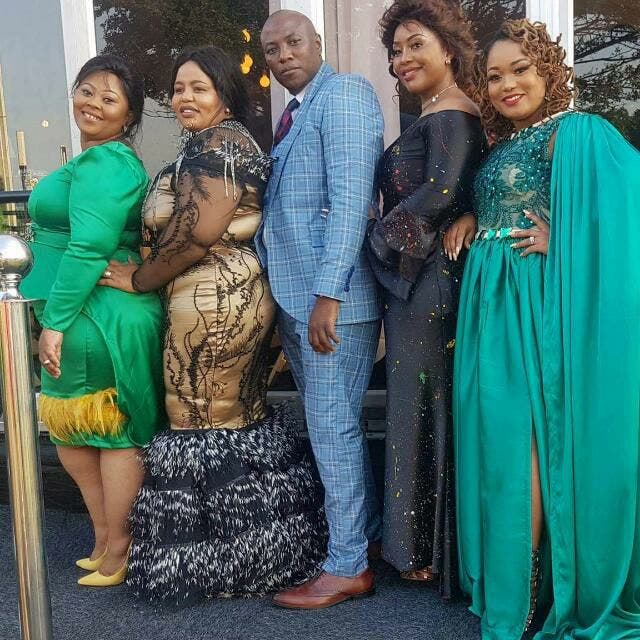 A woman getting married to more than one husband is unacceptable!
This is the view of some men in polygamous marriages. Polyandry, which been proposed among the new marriage laws in South Africa, has been received with mixed reactions.
Polygamists believe this kind of marriage will not only destroy culture, but also cause confusion in society.
This comes after the Department of Home Affairs published a Green Paper document on new marriage laws proposed in South Africa for public comments.
Polygamist Musa Mseleku of Mzansi Magic's reality show, Uthando Nesthembu, said in his house such debates will not be opened.
"I feel women are now pushing their dirty agenda under the banner of equality. My wives will never have more than one husband. It's a debate I will not even entertain," he said.
"My view is that polyandry will create confusion in society. This is because there are things that cannot be changed. For example, a woman can't have more than one husband because such things are governed by the laws of nature. Also, it must be understood that we are spiritual beings and as a result if such laws are passed, our ancestors will fight with us," said Musa.
Musa said according to culture, when a woman is pregnant she can only be intimate with the father of the child.
"Secondly, when a man gets into this type of marriage which surname is he going to adopt?"
He said polyandry may also increase cases of gender-based violence.
"No sober man will allow his wife to sleep with multiple men," said Musa.
Agreeing with Musa was husband of two Lucky Gumbi of the SABC1 reality show, The Gumbis.
"Women will never be on the same level as men. Don't get me wrong, I'm not saying men have rights and that women don't. But culturally, women are required to behave in a certain manner. So getting married to two men at the same time I don't think is something that is appropriate. Women will lose their dignity. Will they be able to submit to both men?" said Gumbi.
Mnakwethu reality TV star and polygamist, Ngiga Ndlovu said polyandry's totally wrong.
"From a traditional and cultural aspect, this polyandry thing is absolutely wrong. It will end a lot of marriages in South Africa and it shouldn't be supported," he said.
"No man would allow their wife to have two marital homes with different men. It has never been done and it shouldn't start now. Also, a wife takes her husband's surname, so how do they plan on taking the surnames of two or three men? It doesn't make sense and it just shouldn't happen," said Ngiga.
The purpose of the Green Paper is to establish a policy foundation for regulating the marriages of all people living in the country.