Police reveal what happened when thugs fired 42 gunshots and killed DJ Sumbody at midnight
Police reveal what happened when thugs fired 42 gunshots and killed DJ Sumbody at midnight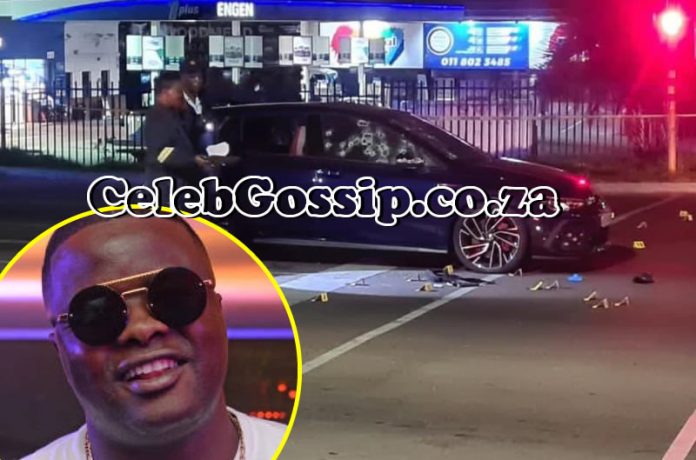 The police have shed further light on the death of musician Oupa John Sefoka, popularly known as DJ Sumbody.
The family confirmed his death in a statement, saying details surrounding his demise could not be released as investigations were under way. Celebgossip.co.za has also learnt that the thugs, believed to be his enemies, who killed the amapiano pioneer, fired 42 gunshots in a bid to make sure that DJ Sumbody dies without fail.
Police spokesperson Col Mavela Masondo said police received a complaint about a shooting incident at the corner of Woodmead Drive and Woodland Drive in Sandton at about 12.30am on Sunday.
He said Gauteng police were searching for suspects and investigating circumstances that led to the shooting in which two people — one of them Sefoka — died and another was seriously injured.
Gauteng acting police commissioner Maj-Gen Tommy Mthombeni had activated maximum resources to trace those responsible for the shooting.
According to Masondo, upon arrival at the scene police found two people inside a VW Golf with gunshot wounds.
"Both victims, a driver and a passenger, were certified dead on the scene. It was reported that the third victim, who was driving a BMW X5, was taken to the nearest medical care centre after sustaining gunshot wounds," he said.
Masondo said the motive for the shooting is unknown at this stage.
"Police appeal to anyone with information that can help in the investigation or assist in the apprehension of the suspects to please call the Crime Stop number on 08600-10111 or report to the nearest police station. Information can also be given anonymously via MySAPS app that can be downloaded from any smartphone."