Police detective Sgt Malone Percival Lebelo shot dead at midnight, found with 4 gunshots in his head
Police detective Sgt Malone Percival Lebelo shot dead at midnight, found with 4 gunshots in his head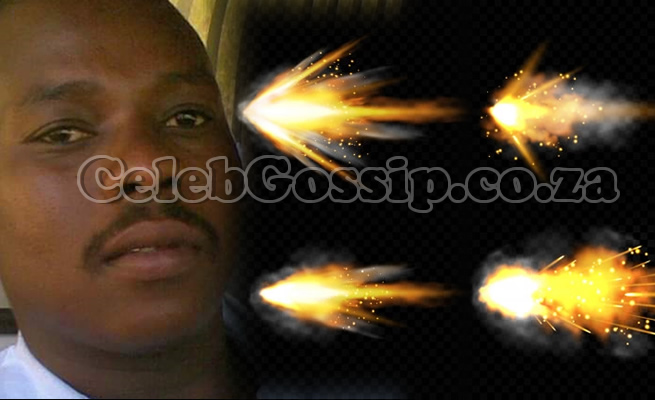 Mystery surrounds the murder of an off-duty cop who was shot and killed in Vrygrond in the early hours of yesterday morning.
A source revealed that cops were called to the scene in Disa Road just before 2am where the bullet-riddled body of Sergeant Malone Percival Lebelo, 38, was found lying in the street.
"He is a detective stationed at Steenberg Police Station and was found with four gunshots to the head," says the source.
"He was lying in the road and eight casings were found on the scene. It is not clear what the motive is, but he lives in that street."
When the Daily Voice visited the scene yesterday, neighbours explained they heard gunshots but were unaware that somebody had been killed.
A woman who identified herself as Lebelo's former landlady says the community is still in shock after hearing of his murder.
"I heard the shots, but we didn't know what happened until the police came knocking on my door. He used to live on my property, but he moved recently," said the woman, who asked to remain anonymous.
"We are still in shock because we don't know what happened or why they would shoot him. He was a nice guy from Limpopo and always lived alone. He has been living in Vrygrond for about a year now. We are just in shock. He was a friendly guy."
Police spokesperson Captain FC van Wyk confirms the shooting and says: "The circumstances surrounding a shooting incident at about 1.40am in Disa Street, Vrygrond where the body of a 38-year-male was found with several gunshot wounds to the body are under investigation.
"After further investigation, it was established that the deceased is an off-duty police sergeant stationed at Steenberg SAPS.
"The suspects fled the scene and are yet to be arrested. The motive for the shooting is unknown."
Steenberg Community Police Forum (CPF) chairperson Gavin Walbragt condemned the shooting and hopes the perpetrators will be caught.
"We are disturbed to hear that one of our members was killed in Vrygrond," he says.
"As the CPF, we condemn this act of violence and hope the perpetrators are brought to book and justice is served."
Anyone with information about the shooting is asked to call Muizenberg police on 021 787 9000 or Crime Stop on 08600 10111.