Podcast and Chill reacts to the end of Natasha Thahane & Thembinkosi Lorch's relationship
Podcast and Chill reacts to the end of Natasha Thahane & Thembinkosi Lorch's relationship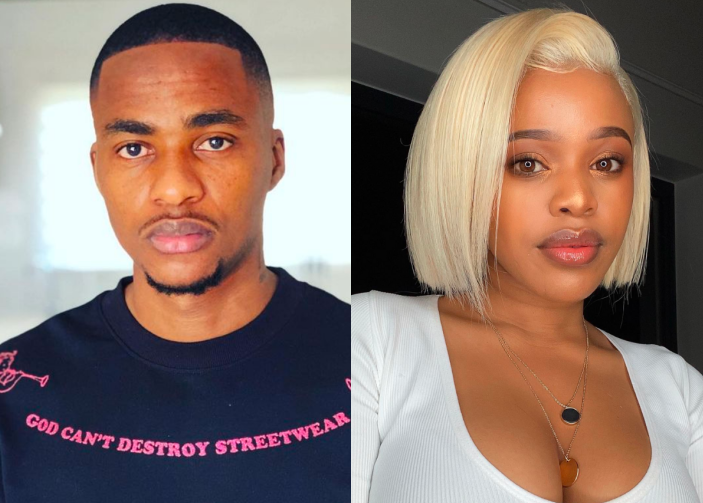 Thembinkosi Lorch and Natasha Thahane are said to have broken up and the Podcast and Chill team made fun of them.
But to be fair, they have never confirmed nor denied that they were a couple. When Natasha got pregnant she never revealed the paternity of the baby.
The actress welcomed her child a few months back. The Podcast and Chill team spoke about this rumor with the Ghost Lady revealing that she is apparently a single mother now.
"She is part of the statistics now."
MacG reacted in shock but later said he was not that shocked because everybody saw it coming. "But are we shocked, we all saw that was coming."
Sol Phenduka agreed and painted the couple as your typical celebrity couple. He then asked MacG if he wants a chance with Natasha now that she is 'available' but he said no. Never missing an opportunity to add in a joke or two, Sol said, "You also want to do a hit and run. Umbethe umbaleke."
This joke was in relation to the Baleka Mbethe situation where Natasha claimed the government official helped her get a R1 million in funding so she can pay for her fees in the United States.
Someone who saw it coming from miles away, Slik Talk is probably laughing right now. As soon as news hit that Lorch might be the father of her child, he went off on her on Instagram.
"This is one of the worst mistakes you've ever made in your life, you don't beg on a guy like Lorch. He is a complete liability , a fraud and overhyped media darling. He will disappoint you every time.
"You don't make a baby with a guy like Lorch, he is an embarrassment. I'm an Orlando Pirates supporter. Do you know how much money I've lost because of this clown? You know how much embarrassment I've had to take because of this clown? He just embarrassed us on the weekend and you gonna be impregnated by a clown like Lorch," he said.
Slik Talk took aim at Natasha Thahane's character on Blood And Water as she played the character of Wendy Dlamini. He said the team would not want her back because she can't justify playing a teenager when she has a kid.
"How are you going to justify to Blood and Water to play a teenager when you have a whole baby, you think it's going to let you play an 18-year-old when you have a baby. That's not gonna happen. Natasha we all know that as a female actor when you have a baby in your 20s it's probably one of the biggest mistakes you ever made in your life. Having a baby in your 20s it's a mistake because it removes you from so many roles. You can't play a teenager and a college girl anymore.
Slik Talk concluded by saying Lorch is not talented "Lorch in my opinion you are an embarrassment, you are a terrible football player and you've had only 1 good season," he said.