PINKY GIRL TAKING NOTES FROM BONANG
+
PINKY GIRL TAKING NOTES FROM BONANG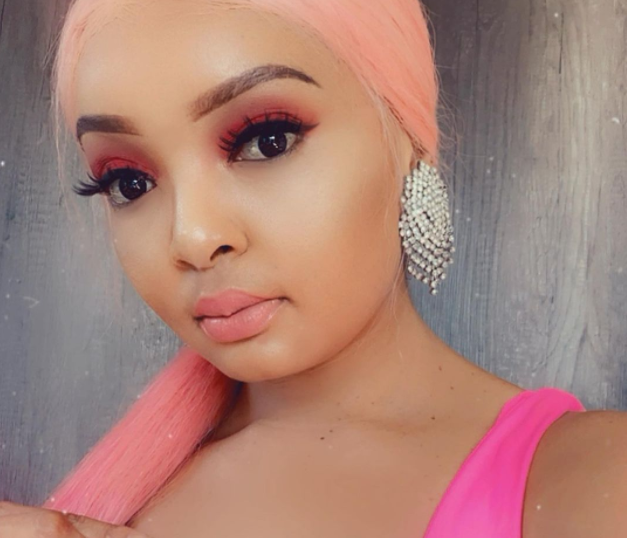 Bonang's protégé Tebogo Mekgwe has finally found her wings and is flying ever so high without the help of her cousin Bonang Matheba.
The reality TV star and DJ, Pinky Girl has will be launching Pinky Couch Sessions which will be available on +Instagram TV and YouTube channel.
Speaking to Pinky Girl, Zkhiphani said, "The Pinky Couch Sessions, will involve weekly live, indoor DJ sessions by Pinky Girl. These will be broadcast on her Instagram page as well as on her YouTube channel. She will also invite guests every other week, who will also play a set and then get interviewed by her. These guests will mainly be upcoming female DJs. "I believe that this will be good for both me and my brand, it will be therapeutic as music is my escape"
Pinky said because of Covid and the lockdown restrictions, she has had to adapt to the current state of the country, "Being under lockdown means that I must now focus on alternative approaches of entertaining and interacting with my supporters as well as expanding and communicating my brand".
She does however miss having gigs and throwing it down on the decks.
She said, "I honestly miss playing live and seeing the crowd dance to my sets, but we don't know when things will go back to normal so for now, this will do. I also want to get my fans and followers involved by having Q & A sessions where I interact with them. Using this time to strengthen my online presence will come with great benefits, even after the lockdown".
The Pinky Couch Sessions, will see Pinky take her microphone and spinning the decks in an indoor session every week. Pinky will also invite upcoming female DJs to showcase what they can do as well on the decks.
While Pinky Girl is taking her career to the next level, we are yet to see what Bonang is cooking up in New York City. Queen Bee has her fans missing her delightful posts and ever so saucy clapbacks.
It was reported that Bonang and Pinky Girl had a falling out and were no longer running in each other's circles. Pink Girl put those rumours to bed when she wished her cousin a very Bonang birthday. She said, "Happy Birthday Cuzzy!" She said, "may God continue to bless you with all the wonderful things in life. Wishing you a wonderful day and all the most amazing things on your Birthday! I love you Bonang"