Pictures: Ntando Duma and ex-bae Junior De Rocka has Mzansi talking
Pictures: Ntando Duma and ex-bae Junior De Rocka has Mzansi talking
Ntando Duma posted pictures of her working with her baby daddy and Mzansi cannot stop talking. Taking to Instagram the actress posted her pictures with the caption 'Good times and fun times with good people 💃🏾♥️'.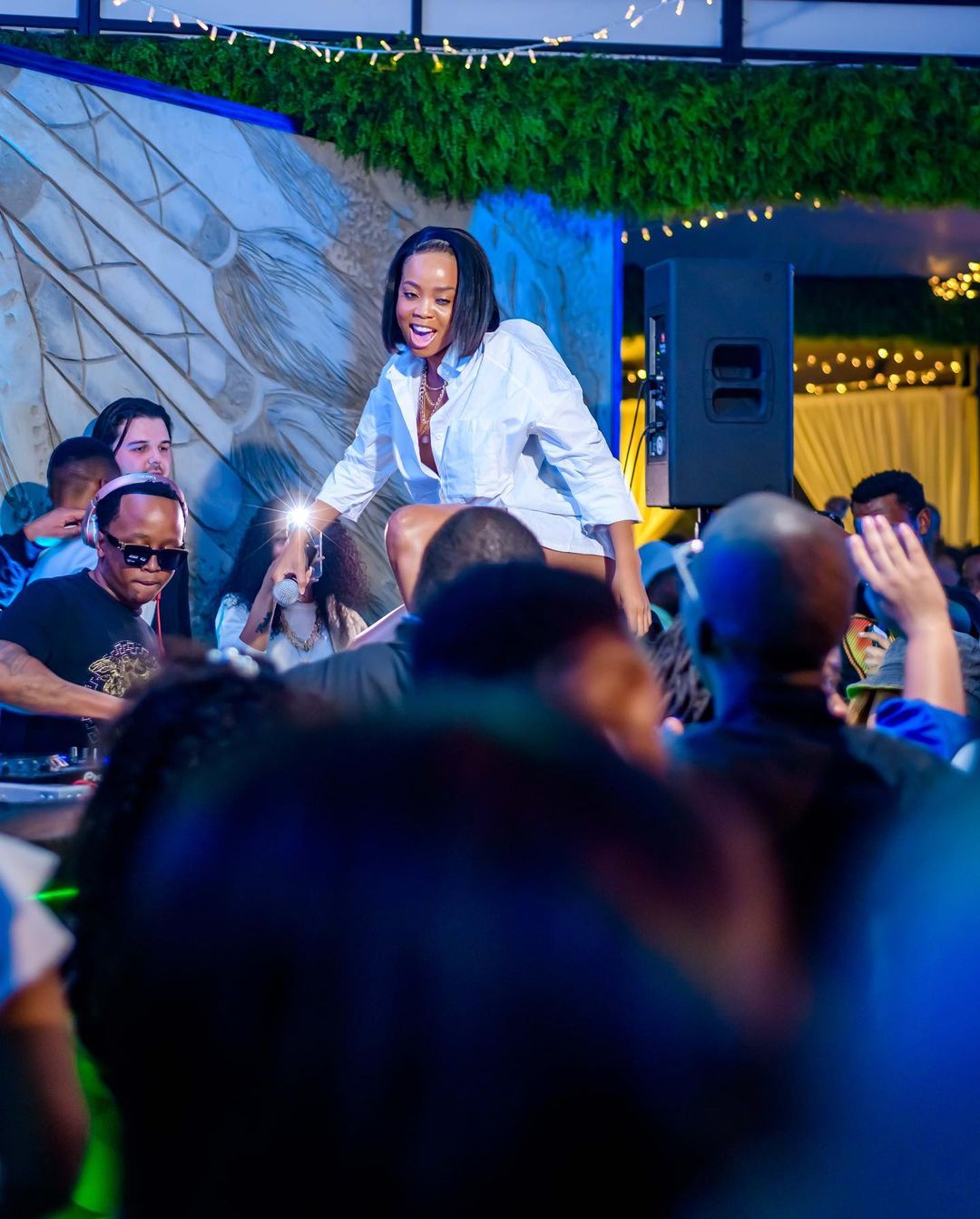 Mzansi loves the fact that these two are working together. The comments on the post show some appreciation for Sbahle's parents. Here are some of the comments and likes:
Frame 5 daddy got his tongue out😜
Parents working together love love love 😍
Ncawwwww u and junior again❤️❤️. Parents zikaSibahle🔥❤️
The rents at work 👏🔥😍
Abazali 😍😍😍😍😍🔥🔥🔥🔥❤️.U guys look so good together ❤️
Ohhhhhh swty u doing it with your baby's daddy 😂😂
In 2018 Ntando admitted that she thought she would be with Junior De Rocka forever. The couple split whn thenactress was expecting their child together.
"I am glad that I can speak about it now because at first I was so crazy and in denial. Because he was my first, I really thought he would be my last. I saw a future with Junior. Unfortunately things didn't work out," Ntando said.
Their split seemed friendly until Ntando took to Twitter calling her ex a deadbeat dad. Her fury was sparked by the donation made by Junior where he donated computers, Wi-Fi routers, sanitary items and stationery to a school in KwaZulu Natal. The actress from the Queen said her baby daddy had never given their daughter such essentials.
She also listed her requirements equivalent to about R20 000 that she needed for their daughter. In response Junior denied all allegations. So this time her fans are glad to see her in good terms with her baby daddy. With the two working together many are wondering if these are early steps to their reunion.