PICS: Tweeps roast Makhadzi again
PICS: Tweeps roast Makhadzi again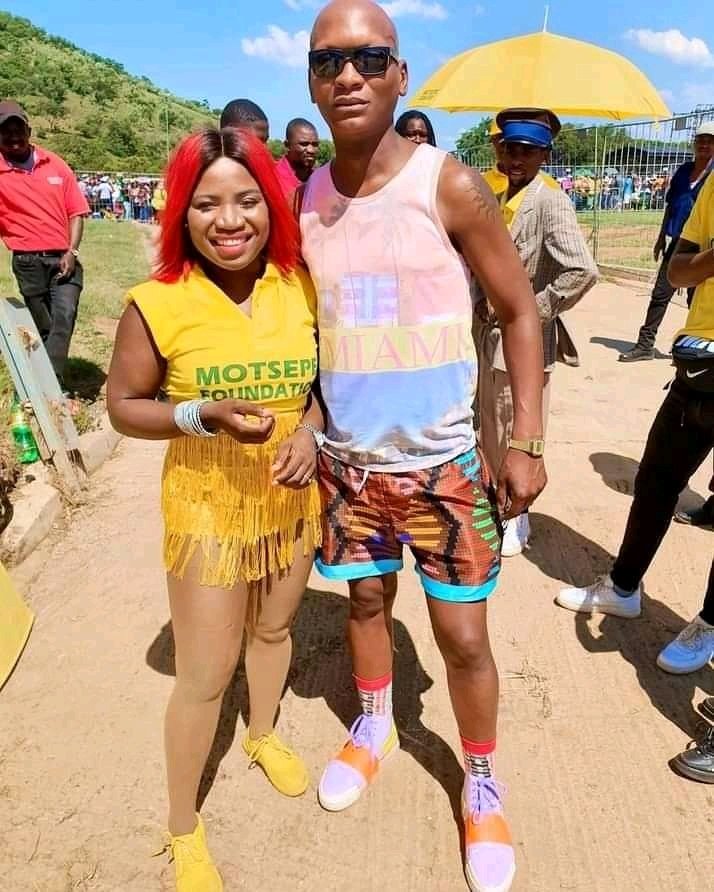 Twitter is known for a lot of things and dragging celebrities up and down and center but as for Makhadzi they drag her every second of the day, she can never have a free day from social media. Now that she has found the love of her life as she later stated with her new boyfriend after Master kg, she seems to be enjoying as she goes from outdoor picnic to indoors with her new found MR fabiani.
There was a post that has been trending about her wearing some Yellow outfit and a Motsepe foundation Tshirt and she was definitely miss yellow. Here is the picture 9f her gorgeous out fit that got a lot of people talking about it.
That even her thighs and legs looked way over its like she is wearing make up on her legs or rather a pantyhose, Twitter users don't know which one is which but they want answers for sure.
In her post which was posted it was captioned "if you don't love makhadzi then Satan is using you, and people felt like the one who posted such just wanted to make people drag makhadzi and that is not right at all because makhadzi is just like any other artist.
Here are the comments that came after the post was posted on Twitter take a look.
If you don't love ❤️makhadzi Satan is using you pic.twitter.com/RRvJUzDSO7

— Ndi MuVenda (@Ndi_Muvenda_) June 15, 2021
If you don't love ❤️makhadzi Satan is using you pic.twitter.com/RRvJUzDSO7

— Ndi MuVenda (@Ndi_Muvenda_) June 15, 2021
If you don't love ❤️makhadzi Satan is using you pic.twitter.com/RRvJUzDSO7

— Ndi MuVenda (@Ndi_Muvenda_) June 15, 2021