Pics: Omuhle Gela celebrates her baby's 6 months birthday
Pics: Omuhle Gela celebrates her baby's 6 months birthday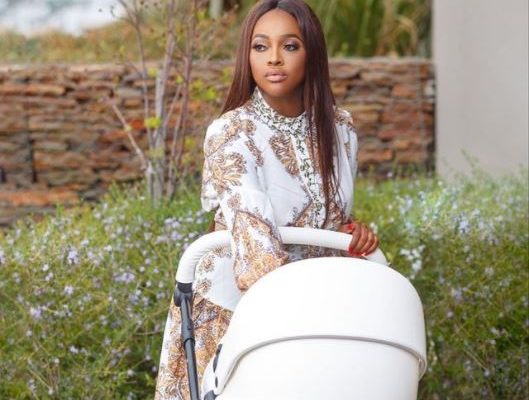 Omuhle Gela is excited that her baby is 6 months old and she's celebrated the cutie's growth with half cake and balloons.
Taking to social media on Sunday, the actress shared a beautiful snap of how she celebrated her daughter and captioned it with:
"Our girls getting big. Half a cake cause she's halfway to one."
Gela feels blessed having a wonderful postpartum body, as she lost weight without watching what she eats. The star claims not to be in a rush immediately after birthing her baby in 2020.
"I'm in awe of how my body's operating with such little sleep cause baby girl likes to play during odd hours 😩🤦🏾‍♀️ Also, I haven't binded my stomach yet cause I had a Cesarean section , but I'll begin tomorrow…I've been focused on fully healing and I refuse to succumb to the pressure of Snapping back at the expense of my health. My focus now is my wellbeing, and my daughters. So to answer your questions mommies no I'm NOT on a diet, the weight I dropped just happened on its own, I'm kinda letting my body do it's on thing at it's own pace..but I definitely need to begin working out soon," she revealed back in September 2020.