PICS: Maps Maponyane and ex-Miss SA Shudu Musida fuel dating rumours
PICS: Maps Maponyane and ex-Miss SA Shudu Musida fuel dating rumours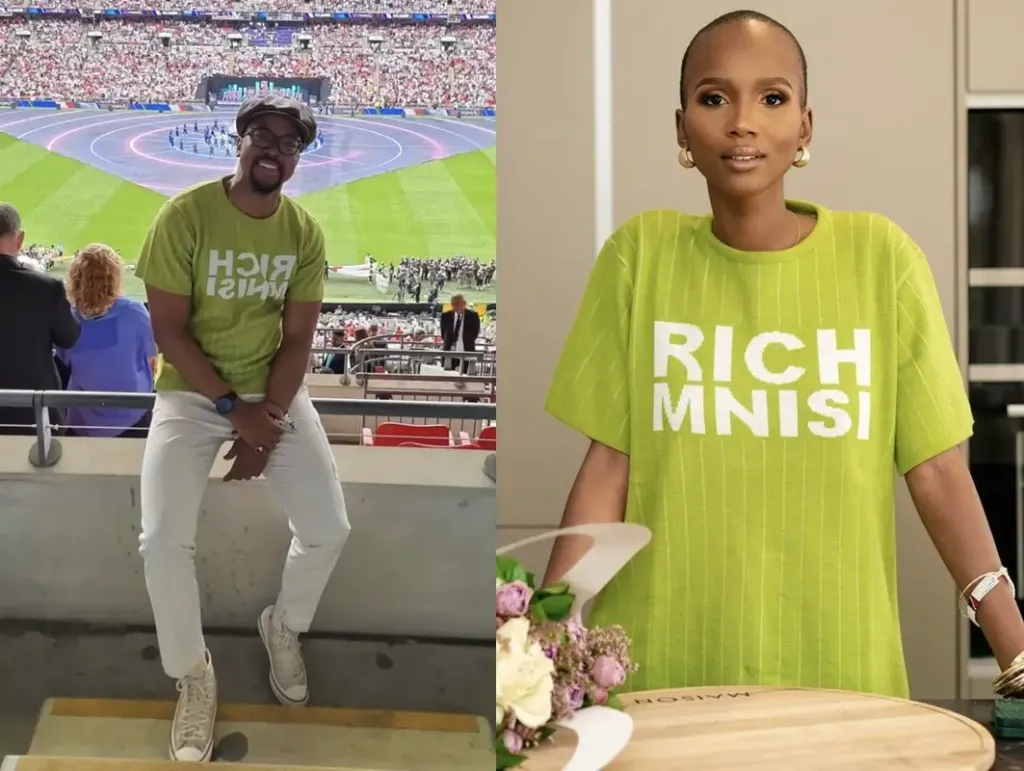 Beautiful Shudu Musida, the former Miss South Africa is rumoured to be dating entrepreneur Maps Maponyane after a "Twitter police" spotted his shoes on the beauty queen's Instagram story.
The actor and model Maps revealed on his Instagram that he was in Italy a few weeks ago at the same time as the Limpopo-born beauty queen Shudu Musida.
Whilst the pair are not "Instagram official", Twitter detectives have been hard at work to proof that they are in a relationship.
A social media user @___aphiwe took to Twitter on Monday, 21 August and shared Musida's Instagram story, which showed a pair of sneakers that are similar to Maponyane's.
"I thought she's with Maps. Check that sneaker reflected on that flower vase," said Aphiwe
Zimoja reported in July 2023 that the former Top Billing presenter and former Miss South Africa are dating after sorces spotted them all lovey-dovey at the Durban July event in KwaZulu Natal.
I thought she's with Maps. Check that sneaker reflected on that flower vase🥴 pic.twitter.com/cL5dZ3DkE5

— 𝒜𝓅𝒽𝒾𝓌ℯ 𝒮ℴ𝒹𝓁𝒶𝓂𝒷𝒶 (@___aphiwe) August 20, 2023
@MissTsepoP hayi bantu this is dangerous😩😩 sneaker reflected on a flower pot?😩😩 abantu kanti banjani🤣🤣🤣🤣

— Eulitah Dube : A Kalanga. (@EueUnbothered) August 21, 2023
@ItumelengTsapi: "Yall are on another level of FBI. This docket is ready for prosecution."
@_FentseM: "Now please help us identity the men that shot AKA keh sana."
@Limpooi17: "Yes confirmed – flower pic 17 June and Maps Pic 19 June same country …what a coincidence."