Pics: DBN GOGO FLAUNTS HER BRAND NEW LUXURY CAR
Pics: DBN GOGO FLAUNTS HER BRAND NEW LUXURY CAR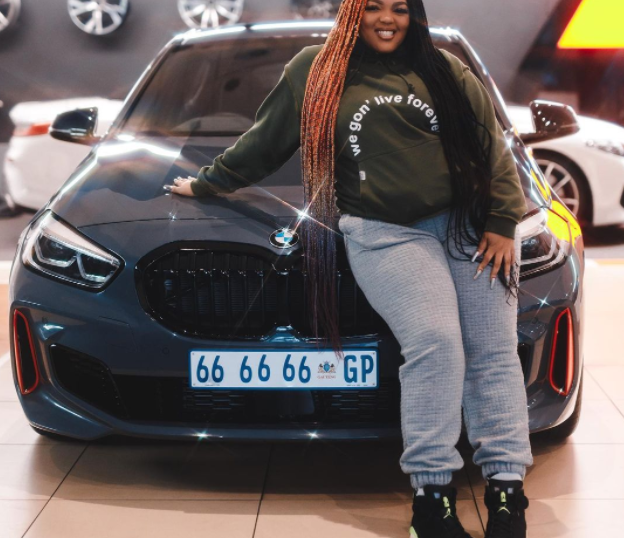 DBN Gogo got a congratulatory message flood her recent post on social media after revealing that she's secured herself a new Beamer.
The DJ did a photo dump of the new BMW car on Instagram and captioned it with lyrics off Focalistic's song.
"NNA KE HOTSE BOIMA BOY
SO KE NYAKA BEAMER BOY
KE RA – MOCHINE SEROBA PELO
KE RA -MOCHINE SEROBA PELO – @focalistic" she said.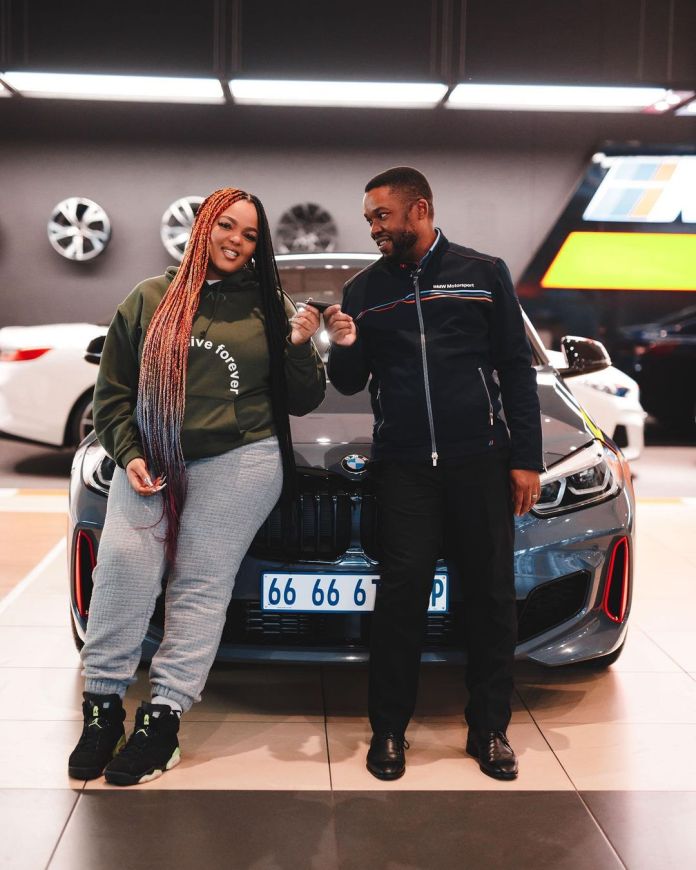 Knowing that she's from a well-to-do background, DBN Gogo made it known that she bought the car for herself.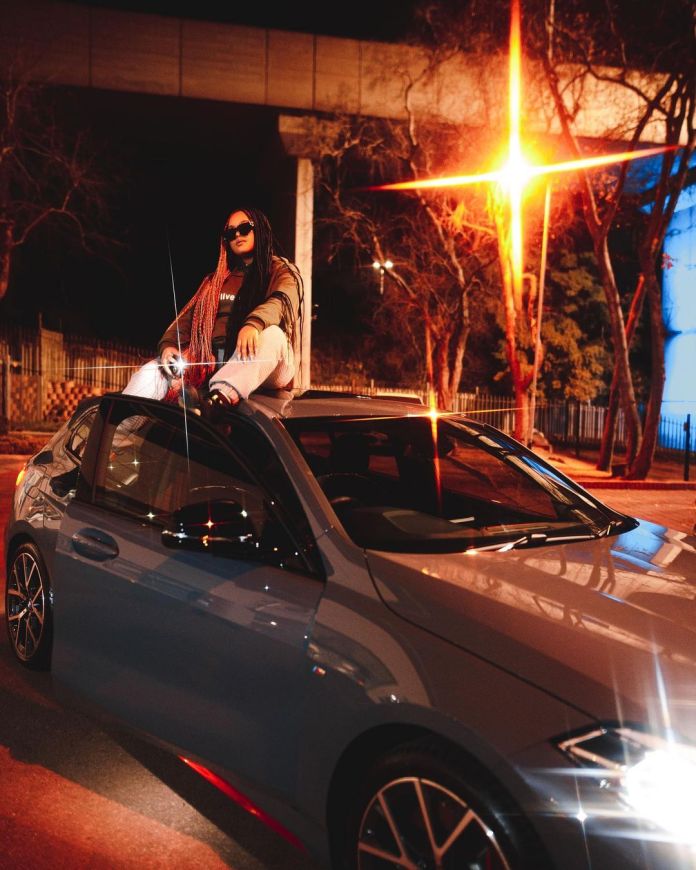 It's obvious that hard work is paying off for the DJ who has put all her effort into making Amapiano songs.