PICS: Boity Thulo falls victim to body shaming
Boity Thulo falls victim to body shaming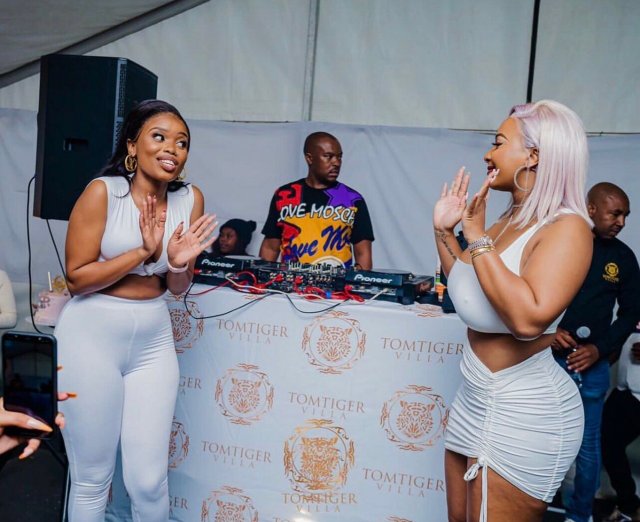 Boity Thulo can never catch a break in these Twitter streets, especially when it comes to her banging body. The rapper has been serving heat for the longest time now giving her haters palpitations. Recently though, Tweeps have weighed in on her body expressing disappointment about her cellulite and "fluctuating weight."
Boundaries on social media are always crossed and Boity is never immune to that. Just 2 days ago Boity posted pictures of her rocking Gucci from head to toe. She looked absolutely flawless and breathtaking.
— 4436 OUT NOW (@Boity) June 8, 2021
Yesterday, a Twitter user shared recent pictures of Boity celebrating a Birthday. She was wearing a revealing white dress and looked gorgeous
Boity 😍😍 pic.twitter.com/k4NZqstven

— Mjolo ke Pandemic (@Mjovid_19) June 10, 2021
But what stood out for many Tweeps was her cellulite and they expressed disappointment and were shocked that Boity even has them. Trolls then started making comparisons between the two pictures saying Boity edits her pictures highly.
Many tweeps argued that cellulite is as normal as stretch marks, dark spots and many other skin conditions. So this did not warrant the disrespect that is thrown her way. And we could not agree more.
Sis has not responded to the mean comments as yet but we sure know when she does, she will have a few scathing words under her belt. Here are some of the reactions to her recent pictures.
She must hit the gym, her cellulitis 🚮💔

— King🇿🇦 (@KINGFLAMEKHETHU) June 10, 2021
Most of her Pic are edited heavily bro.
I wish you could see her in person you would even be more disappointed

— SiyandaM1 (@NewAgeSiyanda) June 10, 2021
Boity having cellulite is not the topic, I think the topic is people finding out after all this while that her previously posted photo's have been airbrushed to remove the appearance of cellulite.
That's the topic – she looks beautiful, she's q normal woman

— M A Z U L U 💞 (@s_n_heaven) June 10, 2021
😭😭😭😭😭😭😭😭 pic.twitter.com/LpMimopAxR

— Speezy (@Spider_Man4u) June 11, 2021
Naye boity wavuma ba ziphume ezi pictures zakhe pic.twitter.com/dIy95xB5fy

— nakaMtwana🇿🇦 (@Nakamtwana) June 10, 2021
Kanti ubani lona 🙆‍♂️🤷‍♀️🤷‍♀️ pic.twitter.com/ytDMFsqh3t

— Fikile (@CharityD19) June 10, 2021