PICS: Actress Phindile Gwala-Ngandu so proud of her legs
PICS: Actress Phindile Gwala-Ngandu so proud of her legs
One thing South African actress and media personality, Phindile Gwala-Ngandu really loves about herself, is how beautiful her legs look which is why she boldly says it out loud every chance she gets. They said, 'if you have it, why not show it off?', and it might be the motto she is going with!
She has for a couple of times left many of her social media followers begging for more after stepping out wearing something revealing her legs be it a short skirt, open dress, or even a bikini.
She has recently shared gorgeous pictures of herself wearing a blue dress, confessing how her legs make her feel and that these photos in particular were shot by one and only, her husband Armando Ngandu. She captioned, 'Legs ngathi ngingaziluma❤️.Happy new month everyone. Captured by Husband❤️'.
Many people including popular reality TV star and businesswoman, Shauwn Mkhize aka MaMkhize hopped into the comment section admiring the beauty. One follower by the handle, @yayamabuza, expressed how she loves the way Phindi loves her legs. 'Absolutely gorgeous❤️❤️ i love how you love your legs ❤️❤️', she captioned.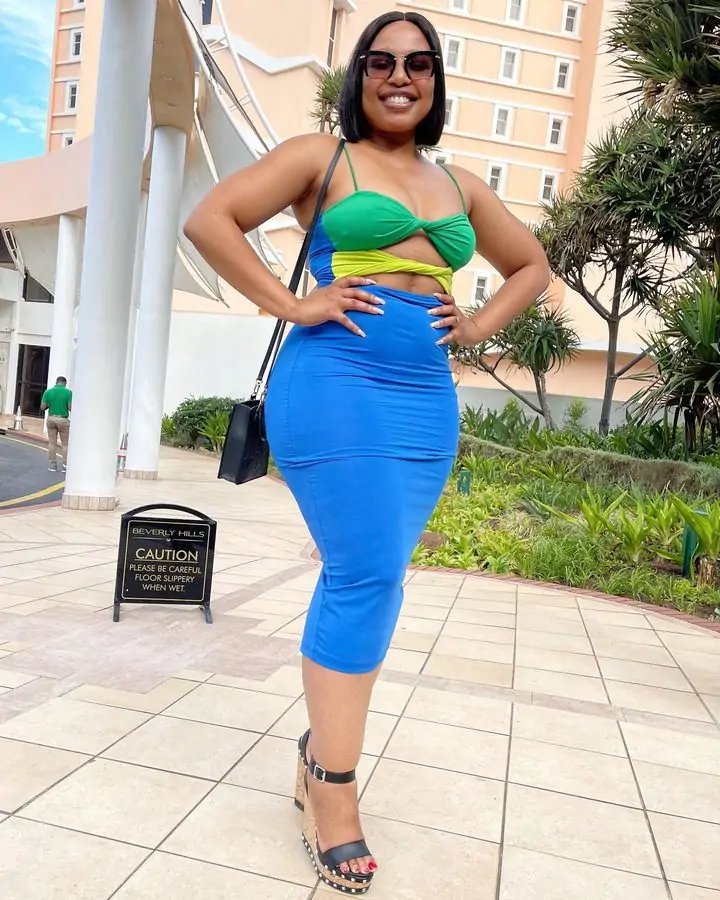 She celebrated her Birthday
Towards the end of the year, 2022, one of our favourite television actresses Phindile Gwala had a chance to celebrate her 36th Birthday on 21 December and she really made sure the celebration was special.
On that day, somewhere in Eshowe KwaZulu Natal, a queen was born and she has been a blessing to the Mzansi entertainment scene. Phindile Gwala was born on 21 December 1986 in Eshowe, KwaZulu Natal, South Africa.
Phindile Gwala made her acting debut on Muvhango as Nonny in 2012 but announced her resignation five years later, to push her brand. She's made appearances in other flicks and looks forward to more years on the scene…