Pics: Actress Candice Modiselle reveals a piece of her privates in skirt
Pics: Actress Candice Modiselle reveals a piece of her privates in skirt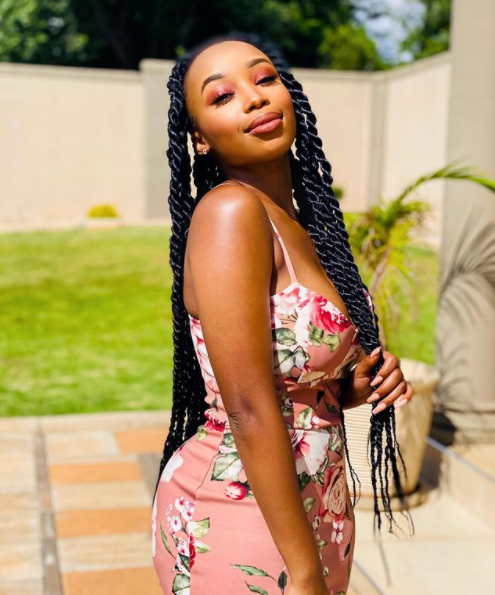 Mzansi actress and television presenter Candice Modiselle has sweetened the eyes of her fans and followers on social media after sharing a hot snap of her wearing a skirt with a long open vent revealing some bits. Is she wearing anything underneath there?
The TV star surprised many with her outfit which she appeared to have posted on social media because it looked as if she was not wearing her underwear.
Her fans reprimanded her saying she was starting to misbehave because she was too young and they don't think it was good to behave in this manner she's, undermining her dignity.
And some had criticized her for her two-tone body as if she was a person who likes wearing shorts, although others had not been able to see exactly what she was wearing they couldn't believe their eyesight as they kept looking at pictures over and over again as if they were having a problem with eyesight.
Candice saw that people were confused about her dress, she decided it would be best for her to respond immediately she explained that it was not true that she is was not wearing her underwear but she was wearing a type of tight from" Brazilian cut bikini" which was what made people ending up being confused and questioning their eyesight.
She said people should familiarise themselves with Brazilian cut bikinis before asking her about her undergarments.
Thanks to her for clarifying this because people are so quick to judge and now they are embarrassed because it's clear that they didn't know about this type of bikinis.