Photos: Uzalo cast celebrate 1 Million Instagram followers
Photos: Uzalo cast celebrate 1 Million Instagram followers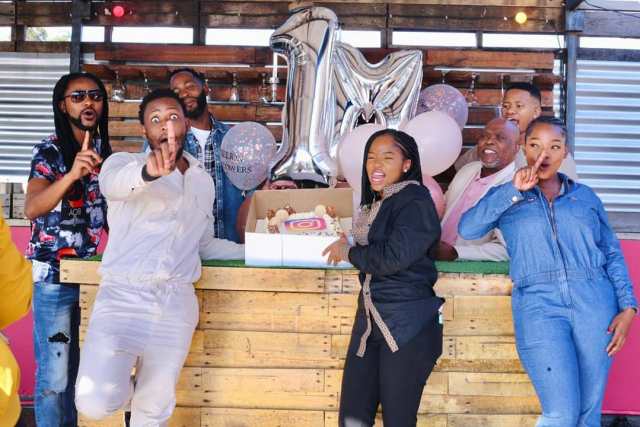 SABC 1's popular TV soap Uzalo has made history. The show recently reached 0ne Million followers on Instagram becoming the very first South African TV soap to reach that large number of followers on Instagram.
The show posted videos and pictures of the crew and cast celebrating the milestone on Instagram.
"#Uzalo is the first SA TV Soapie to reach 1 Million Instagram Followers!! Ng'cela Nithi HoorayThank You to all the Content Contributors, Fans, and Followers!!"
Uzalo star Nompilo Maphumolo also took to her Instagram to share the moment. She wrote: "Thank you for the love and support. TV Soapie 1 Million followers. Wake wakubonaphi?… We are all smiles because of you!!! Keep watching. Kusazoba mnandi hoooooreee."
The show recently let go of its top actress Nelisa Mchunu who played the role of Fikile.