PHOTOS: SKOLOPAD STRUGGLING TO GET BOOKED AFTER AMID ACNE CAUSED BY FACE MASK
PHOTOS: SKOLOPAD STRUGGLING TO GET BOOKED AFTER AMID ACNE CAUSED BY FACE MASK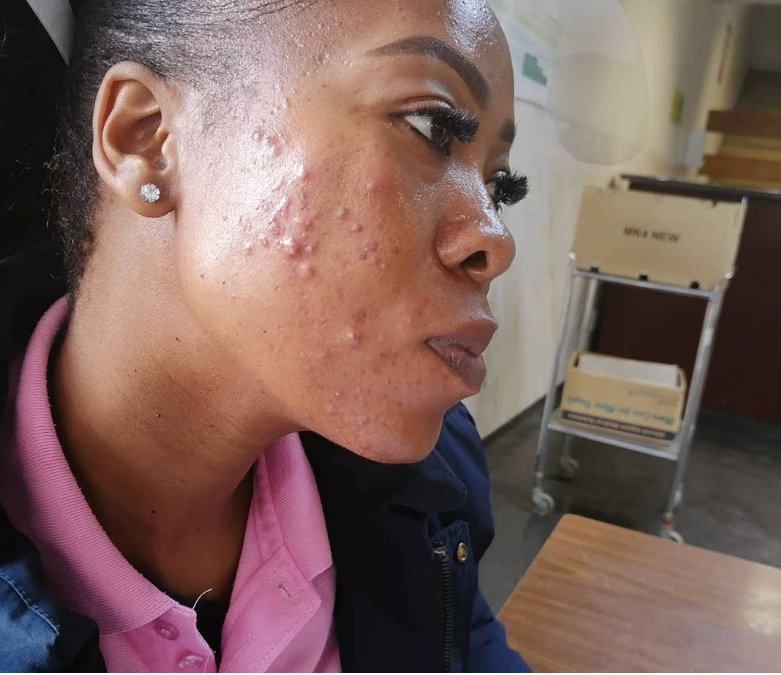 Skolopad took to her social media to her struggle with acne caused by face mask. Since Covid-19 hit the world, everyone was advised to wear a nose mask no matter where they are going to prevent contracting the virus.
However, it is a different case for Skolopad as she has been reacting to the mask and anything that touches her face.
The star stated that Covid thought her to be patient and accept life the way it is.
The actress said she has been fighting the acne thing since last year April with everything she can. Skolopad said she is now risking her life and her job as she has not been wearing the mask. The entertainer revealed she was asked to leave without pay because the only way she can be better is to be on leave.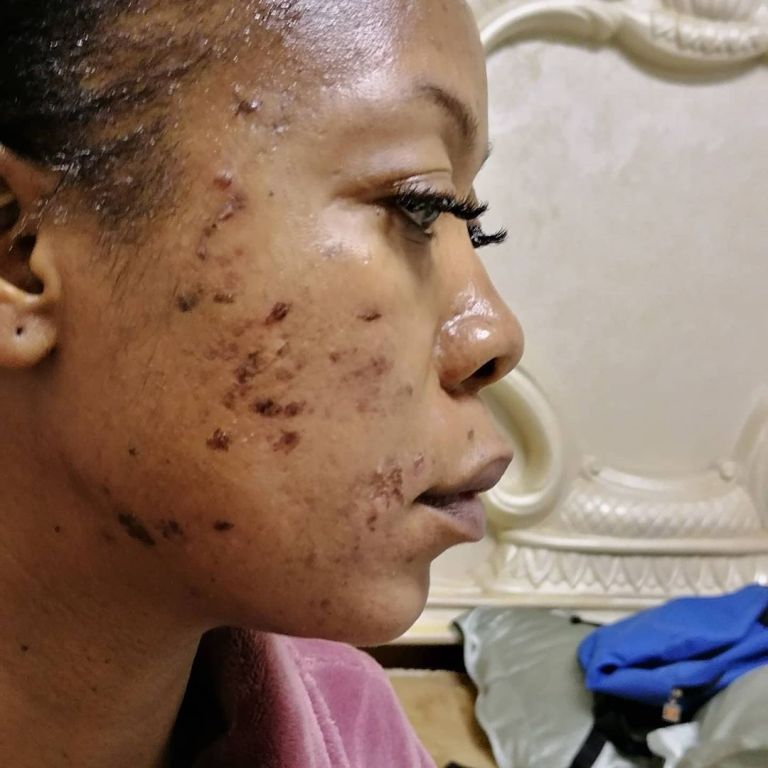 She went on to thank those who have been supporting her as she shared some pictures of her face revealing how painful it is to live with acne.
Skolopad said: "Thanx to covid19 and face mask for teaching how to be patient and accept life the way it is. Yes I react to face mask and everything that touches my face. Thanx to everyone supported me emotionally, mentally and spiritually. I've been fighting the acne thing since last year April with everything I can, now I'm risking with my life and My job because me not putting on a mask is against covid19 regulations and it's against the law. I've asked leave without pay because in my understanding I only became better when I'm on leave now I can't even sleep nor wear mask because my face is painful 😭😭😭 I can't even laugh"