Photos: Shauwn Mkhize (MaMkhize) takes self care to the next level
Photos: Shauwn Mkhize (MaMkhize) takes self care to the next level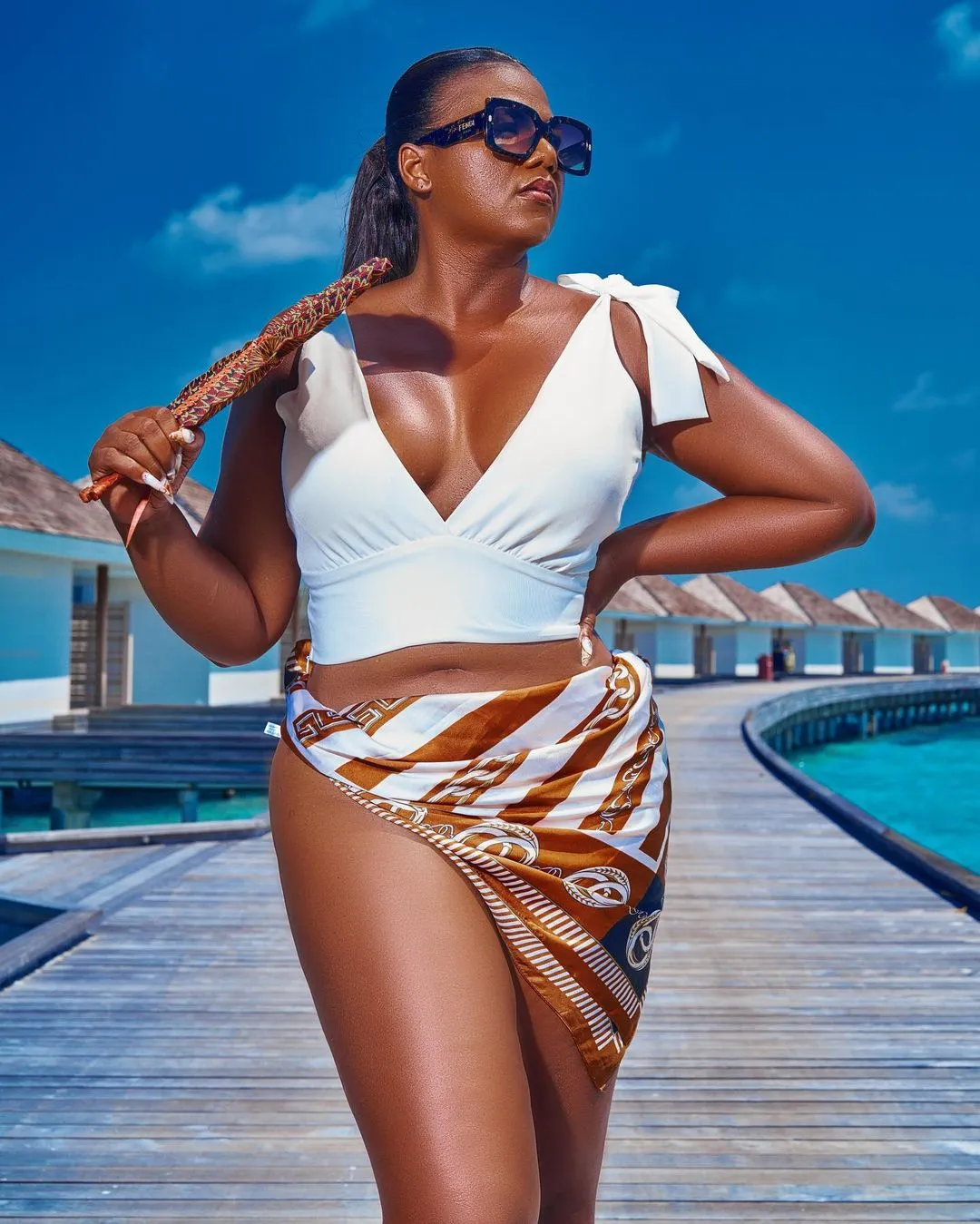 Ever since Mzansi businesswoman and reality TV star, Shauwn Mkhize aka MaMkhize divorced her husband, she has not stopped taking good care of herself and carrying herself with dignity. She has done absolutely the opposite of what most divorced women do, holding themselves as if they are worthless!
Ending your marriage with your partner does not mean that as a woman you are now valued less, you are still the queen you have always been and you will eventually find another partner. MaMkhize has been out and about, doing everything that makes her happy without regretting anything, instead thinking of the past will hold you back and hinder your progress.
Judging from her social media posts, she is the queen she really thinks she is. She has shared a lot of beautiful photos with teaching/advising captions. One of the most self-encouraging tips she recently gave, was to focus on living fully in the present moment. In the photos, she can be seen rocking a beautiful lime-green outfit on what appears to be an island.
'Happy Tuesday Family If you want to be happy, do not dwell on the past and do not worry about the future, just try and focus on living fully in the present moment. It might not be easy but it will definitely be worthwhile. ', she wrote.
In another juicy post, she wrote:
'I'll forever be crushing on myself because I've worked way too hard to put someone else before me.
Just a reminder, that if you're searching for someone that's going to change your life, look no further than the person starring back at you in the mirror!
It's All In You…Have a blessed day family '
Two days ago, she served stunning looks in a tropical outfit at the beach somewhere outside of South Africa.
Captioning the post, she wrote a piece of life-changing advice to her followers that whoever applies that, their current situation will be a thing of the past.
She said:
'Lesson 1: Never Give Up
Yesterday, was a tough day on the field and like everyone, I'm also human. I'm not immune to loss. I don't always get what I want, as some may think.
I know how disheartening and painful it is to want something so badly and still fail at the chance to get it. The songs chanted at the stadium are not about the teams loss but about beating 'Mamkhize'. It's about breaking my spirit but I won't let that happen.
I'm a warrior and all I know to do is FIGHT. I may fall a dozen times but I will ALWAYS GET UP. If you want something, you must learn to push forward and fight for it. No matter how many times you fall, no matter how many songs they may sing about your demise.
I WONT LIE THOUGH, IT HIT ME HARD
In times like these, I'm reminded of who I am. I am my mothers daughter, braver, more resilient and stronger than ever. I WILL NEVER GIVE UP AND I'm coming back STRONGER. For now, it's back to the drawing board.'