PHOTOS: Prince Kaybee's side chick leaks more n#des, his pen!s breaks the internet
Prince Kaybee's side chick leaks more n#des, his pen!s breaks the internet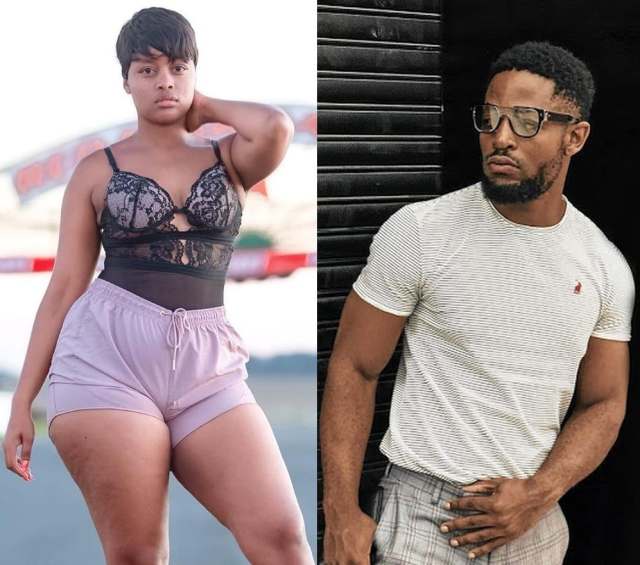 Prince Kaybee has been involved in yet another cheating scandal, and this time his side chick has all the files. The DJ has been exposed for cheating on his girlfriend Zola Ayabulela Mhlongo, affectionately known as Zola Zeelovin.
The Ayabulela hitmaker tried to challenge the leaked screenshots by an Instagram account with the name of 'Hot and Served'. After being pressured and backed into a corner, with his n#des plastered all over the internet, Prince finally admitted to cheating on the radio presenter.
His side chick has been revealed to be a woman by the name of Eurica, and apparently, she worked for Prince. He tried to dismiss her as a 'fling' at first but after tweeting and deleting, he confessed. The apparent fling has been going on for a good 5 years.
Commenting on a conversation between him and the side chick, Prince said the person should share the rest of the screenshots to prove he wasn't cheating. He says he was only asking the woman who was a costume designer to hurry up as he would be late for a gig,
"But this isn't fair, where's the rest of the screenshot, this is Eurica mos, a costume designer that came for costume measurements for videos to be shot in Cape Town. There's a part where I tell her to hurry up I'm playing at 11. Ai bo Eurica sies," an astonished Prince said.
Prince tried to defend himself by saying he learned a lesson about giving people work, but also incriminated himself by revealing they only had a fling. A fling of 5 years? Yeah sure!
"Lesson learned today, do not entertain anyone even if they looking for work. Whether you guys had a fling or not, do not entertain."
Prince then finally admitted to cheating on Zola and said he humiliated her including his mother as he has introduced the two of them to each other.
"I cheated, I humiliated my girlfriend publicly. To the people I have disappointed, the businesses I represent, my girlfriend and my Mother I profusely apologize from the bottom of my heart."
I cheated, I humiliated my girlfriend publicly. To the people I have disappointed, the businesses I represent, my girlfriend and my Mother I profusely apologise from the bottom of my heart.

— THE 4TH REPUBLIC (@PrinceKaybee_SA) May 4, 2021