PHOTOS – Meet Moshe And Phelo's Baby?
PHOTOS – Meet Moshe And Phelo's Baby?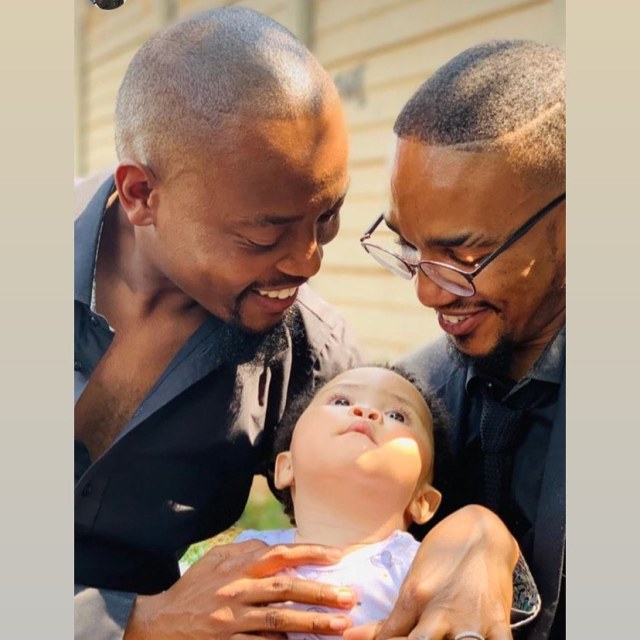 Today, May 9, 2021, is Mother's Day and everyone is celebrating their moms on social media and we are here for it. Television and radio personality Moshe Ndiki also took to Instagram to share, for the first time ever, what we think is a snap of his beautiful son.
"Happy Mother's Day chom," he captioned image showing him, his husband Phelo and the cutest baby ever,
Back in September 2020, Moshe took to Twitter to reveal that he was going to become a father.
"I prayed for you , longed for you , Thalanda Ilanga Ntaba Alexander Ndiki. (Tina)Rolling on the floor laughingHeart suit." He tweeted. "Thank you to my doctor, my fertility clinic, my friend Sabelo who helped me start and my surrogate , what a journey we have travelled and still to travel… I'm gonna be a dad."
Moshe has been working hard and expanding his brand outside of the entertainment industry. He recently announced his own range of culinary spices.