Photos: Gogo Maweni flaunts her expensive Birthday gift, a multi-million rand Porsche
Gogo Maweni flaunts her expensive Birthday gift, a multi-million rand Porsche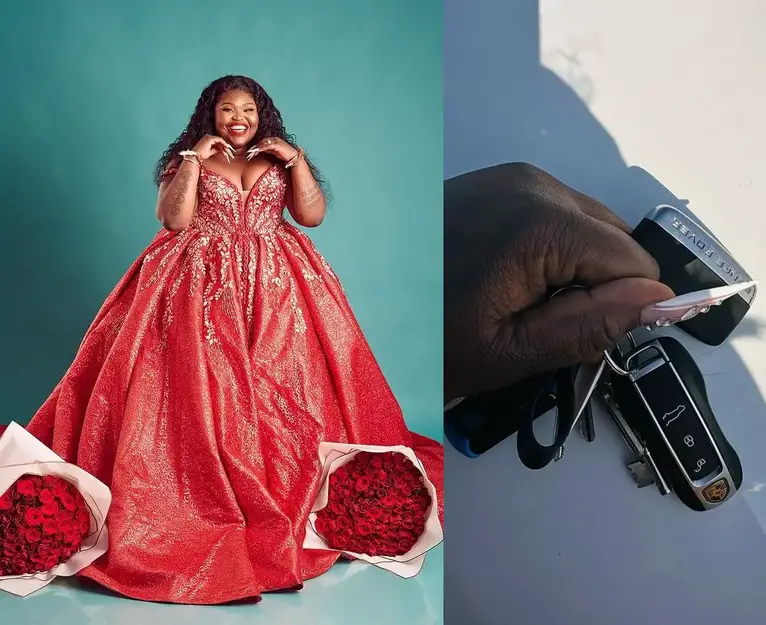 Controversial Mzansi reality TV star and sangoma, Gogo Maweni is unapologetic and has capped her celebrity life with glitz and glamour. The celebrity sangoma stunned many with her expensive birthday present.
The celebrated sangoma took to social media to celebrate her 37th birthday. She penned a heartfelt post that left many impressed.
However, in the backdrop of her post, she shared photos of her new car, which happens to be a birthday gift.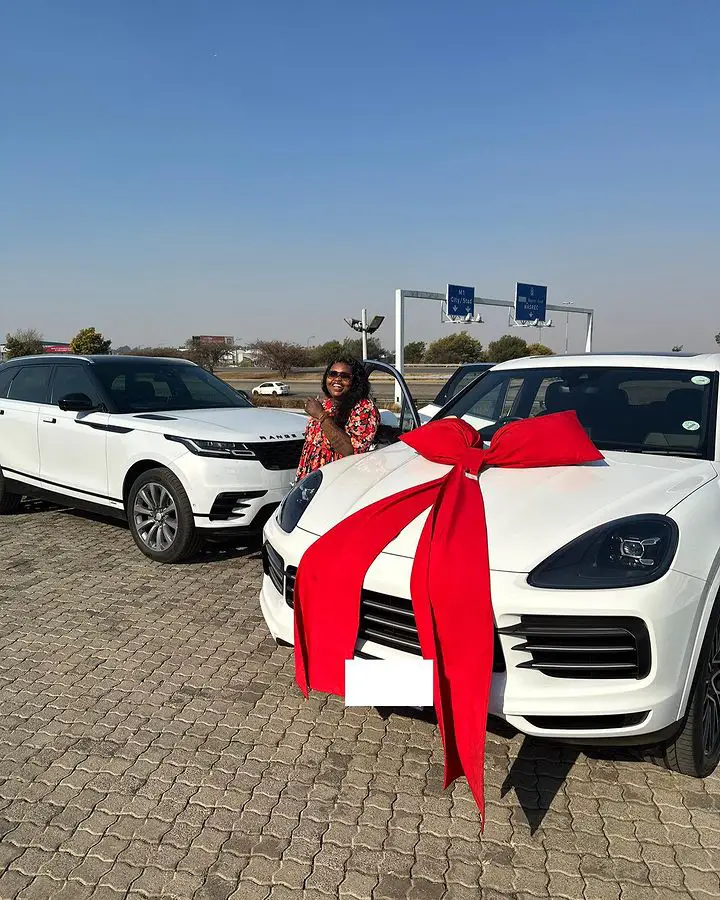 Little is known if she bought the car or if it was a gift from her husband. The car was strapped with a red ribbon on its front. She even went on to show off the car keys, confirming that she was now a Porsche owner.
After all, her expensive birthday present sees her joining a host of A-listers who have splurged millions on the automobile. She joins the likes of Khanyi Mbau, Jojo Robinson and MaMkhize. Gogo Maweni's expensive birthday gift even brought her net worth into the mix.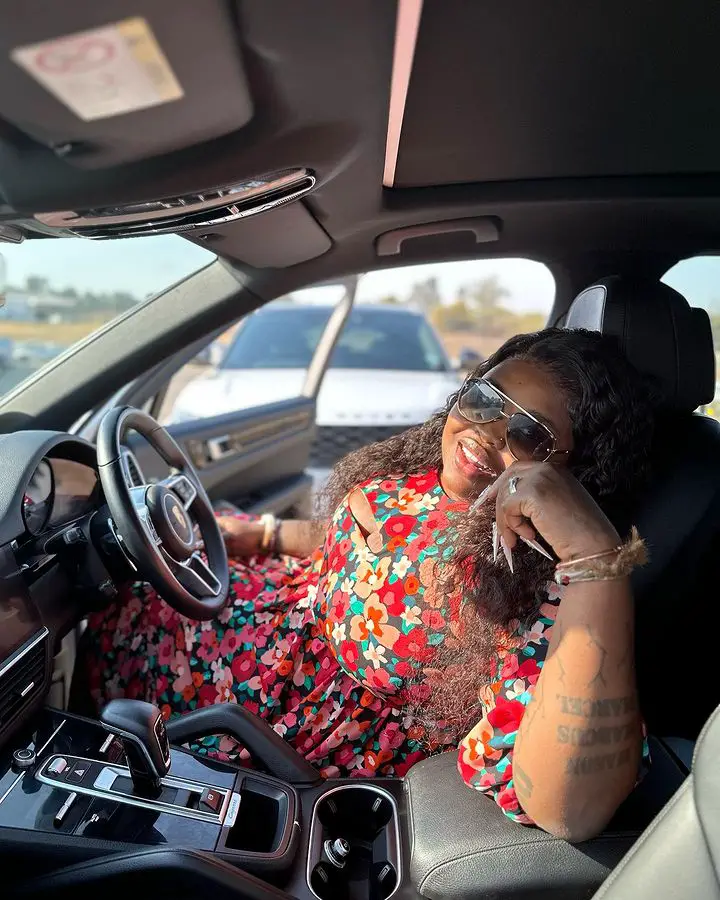 The sleek white automobile costs a fortune and screams luxury. The purchase come barely a few months after she splurged millions on a new Ranger Rover Sport limited edition.
However, little is known about its price tag and year of manufacture, but many were more than convinced that her snakes are working overtime.
Against the backdrop of the purchase, many have been trying to connect the dots on her flashiest cars that have often thrust her into the top trends.
Gogo Maweni has blessed herself with exotic cars that cost a fortune, from Mercedes-Benzs to Ranger Rovers, now a Porsche, to cap her life of glitz and glamour. The reality star reportedly owns several Mercedes-Benz models, which include:
Mercedes-Benz A-Class AMG
Mercedes-Benz CLA 200
Mercedes-Benz GLA 45
She also owns an Audi A5 and Range Rover
VW Golf