Photos: Faith Nketsi serves cute mother-daughter goals with her baby
Photos: Faith Nketsi serves cute mother-daughter goals with her baby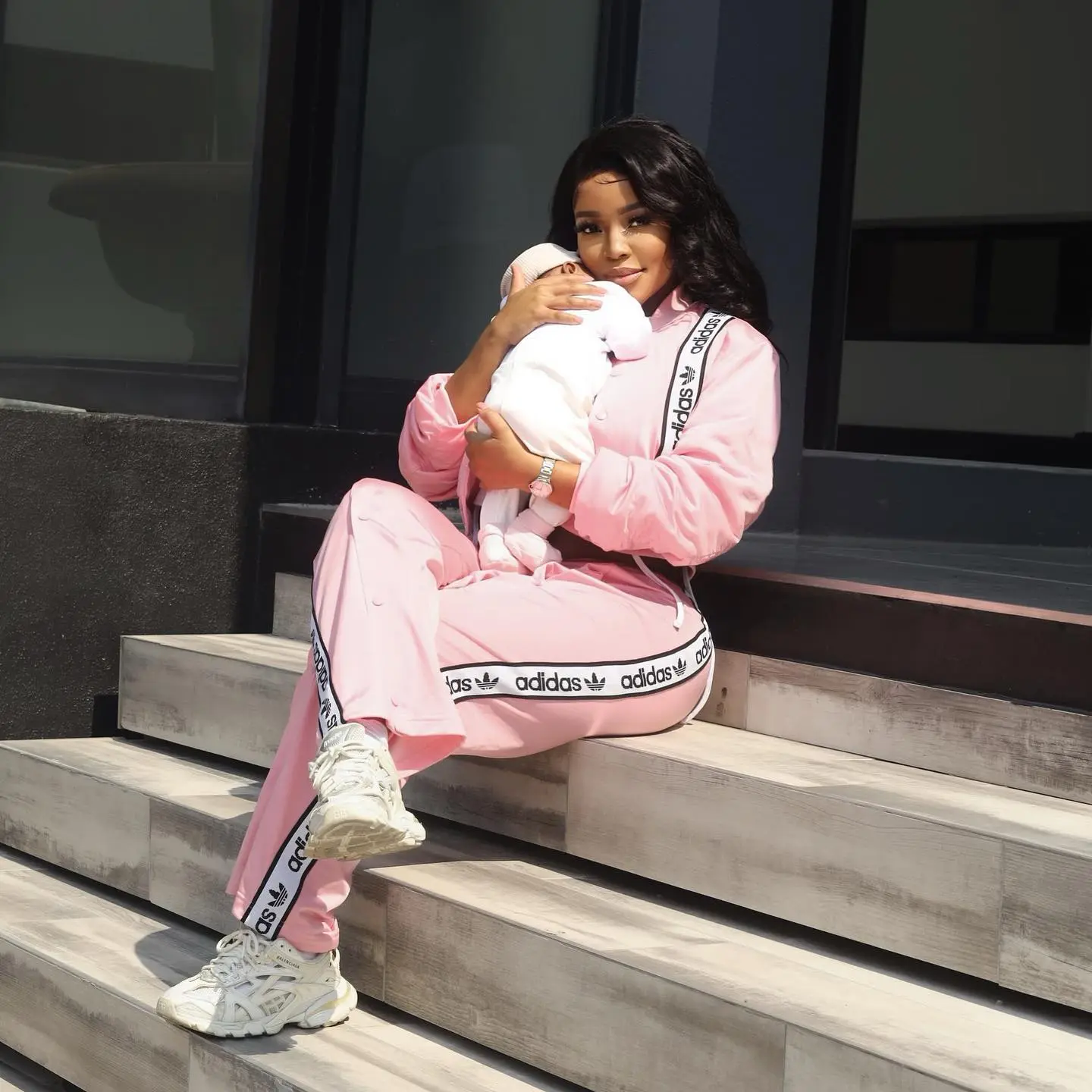 Mzansi reality television star, Faith Nketsi has been taking us on her motherhood journey since announcing her pregnancy not so long ago.
Faith explained to her fans that she and her husband Nzuzo Njilo chose to keep her pregnancy away from the public for the safety of her baby.
Taking to Twitter recently, Faith Nketsi-Njilo relayed some of the trying times during her pregnancy, as well as delivery. While most of us think she had it easy, well the new mom spills the contrary. Faith Nketsi-Njilo inserts the challenges and difficulties she faced when giving birth to baby Sky Njilo.
"My birthing experience was horrifying. I remember begging for a c-section at 8cm dilated, I still don't understand why they didn't do it. Upside: I'm happy I did it naturally, I was up and about like nothing happened the next day. 2nd baby I'm definitely opting for a c-section" wrote Faith Nketsi-Njilo.
She says she may have given birth to a beautiful baby but she is still traumatized from the whole experience. Where she mentions that she spent over 26 hours in labor and that the whole experience has made her not to ever want to go back there.
"26hrs in labor is enough to make me never ever want to go through that again. Maybe I'll change my mind one day, who knows? But right now I might still be traumatized hey" wrote Faith Nketsi-Njilo
Check this out: