Photos: Blue Mbombo's baby gets baptised
Photos: Blue Mbombo's baby gets baptised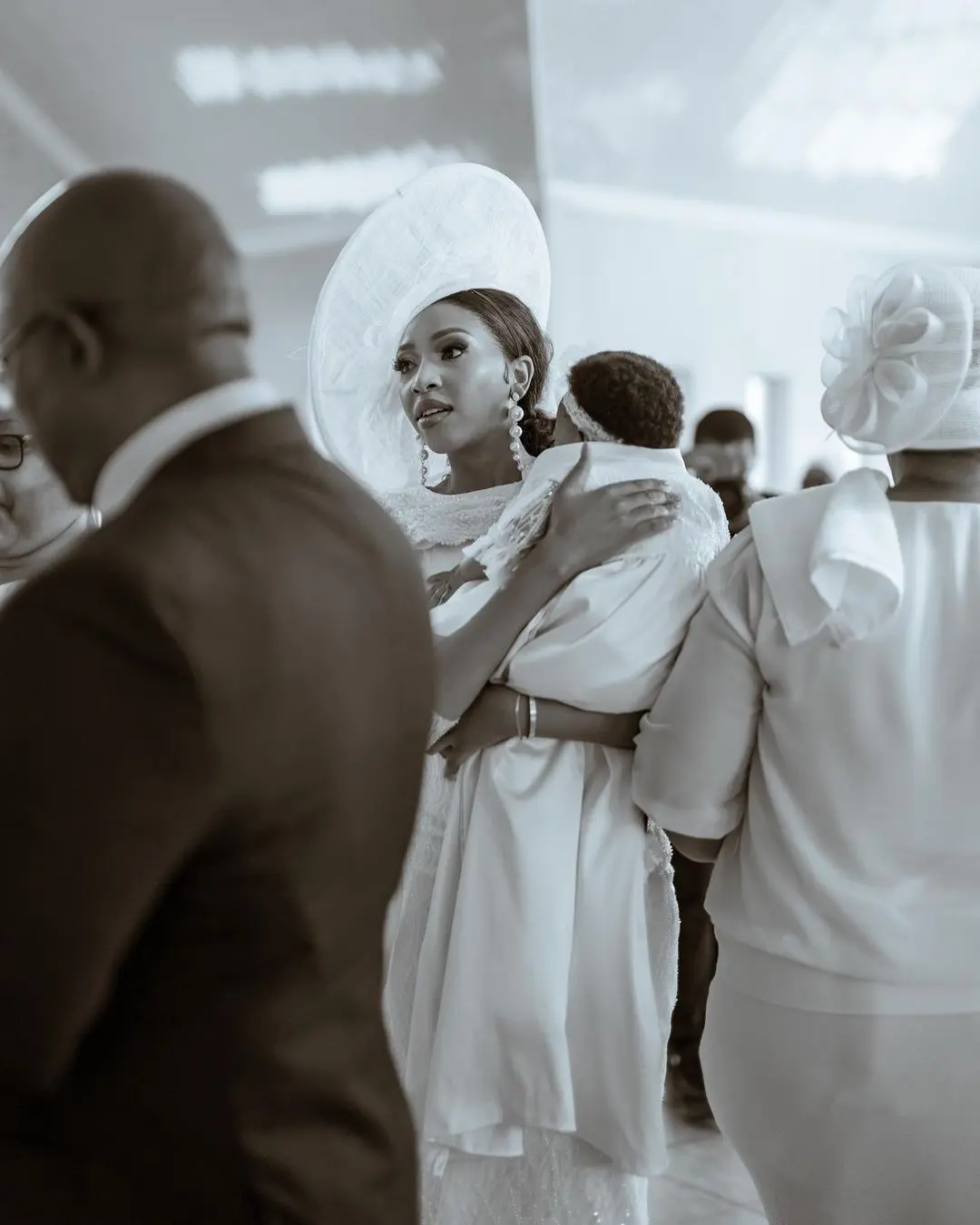 Well-known social media influencer and one-half of the Mbombo twins, Blue Mbombo took to social media to reveal that she is pregnant and in the most breath-taking way.
In a video shared, Blue Mbombo made the official announcement and confirmed that she was pregnant with her first child.
The influencer's pregnancy was the talk of the town. I mean how can we not talk about it? It is Blue Mbombo after all.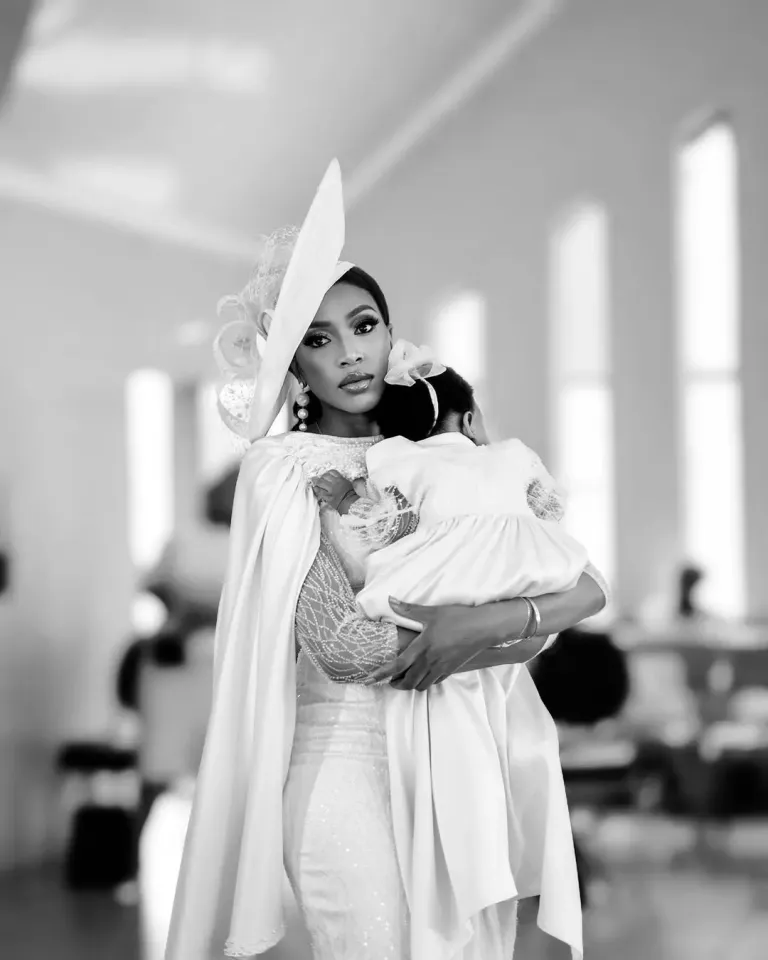 Blue could not hold back her excitement as she said she could have not asked for a better Valentine's Day gift.
As you can try and imagine, her comment section was full of congratulatory messages as many of her fans and industry mates.
Fans were in harmony that Blue would make one beautiful mother and that they cannot wait to meet her bundle of joy.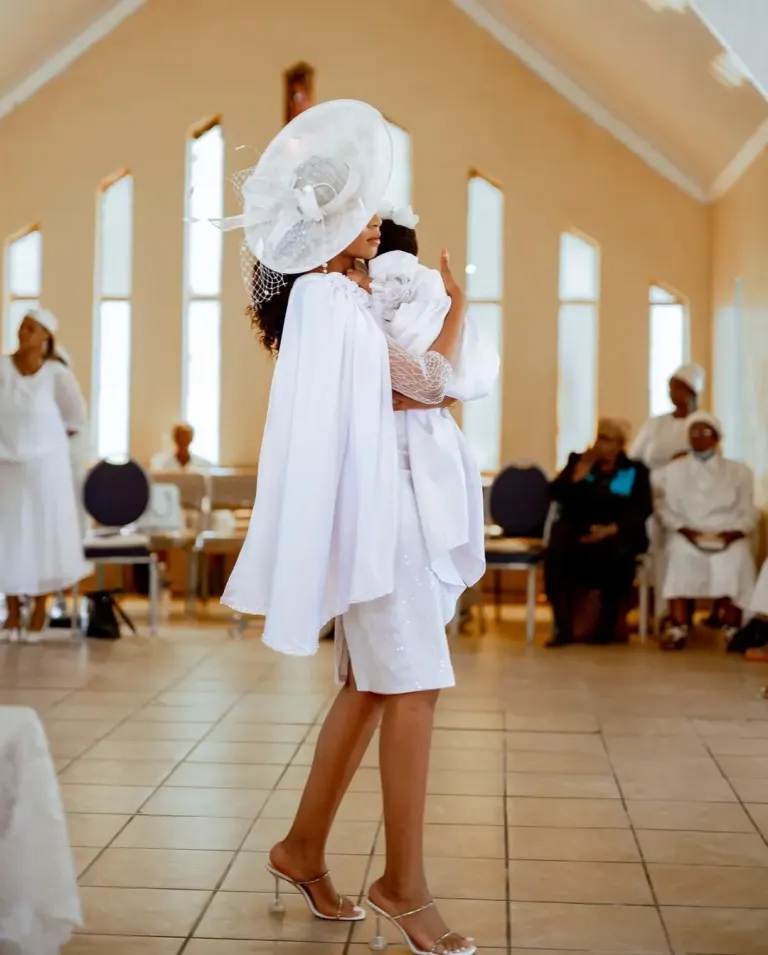 Among those who congratulated her were media personalities, Liesl Laurie, Dineo Moektesi, Lorna Maseko, and many others.
As her due date was nearer, Blue Mbombo gave her fans a sneak peek inside her baby's gender reveal party.
At the time the model continued to keep everyone's fans guessing as she did not announce her baby's gender.
"Not me rushing to the last slide thinking I will see the gender reveal but this beautiful, stylish" one of her followers commented.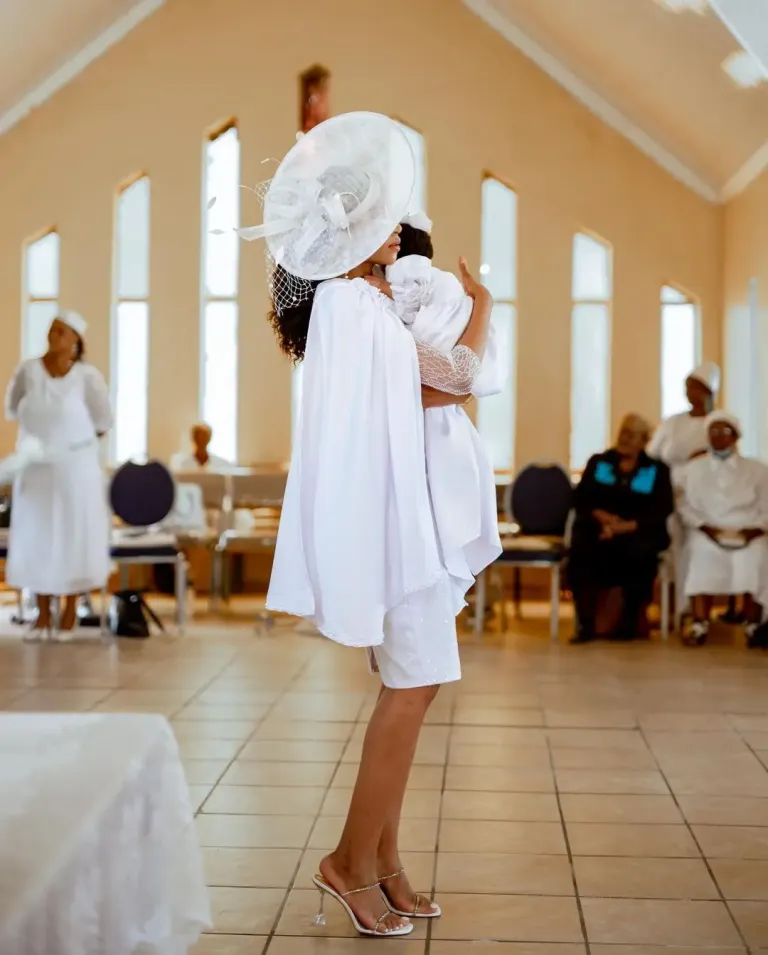 Blue shared that she had the party in December last year. She added, "My Intimate gender reveal party with family and close friends."
6 months ago Blue Mbombo finally let the cat out of the bag, letting her fans know that she had become her mom.
Now to the reason this article exists, Blue shared that her baby girl recently got baptized at the Ethiopian Church of South Africa.
"Lesang bana batle ho nna, hoba mmuso wa mahodimo ke oa batshwanang le bona." Luke 18:16" Blue 's cation read.