Photos: A look into princess-themed 5th birthday party for Jessica Nkosi's daughter, Namisa
Photos: A look into princess-themed 5th birthday party for Jessica Nkosi's daughter, Namisa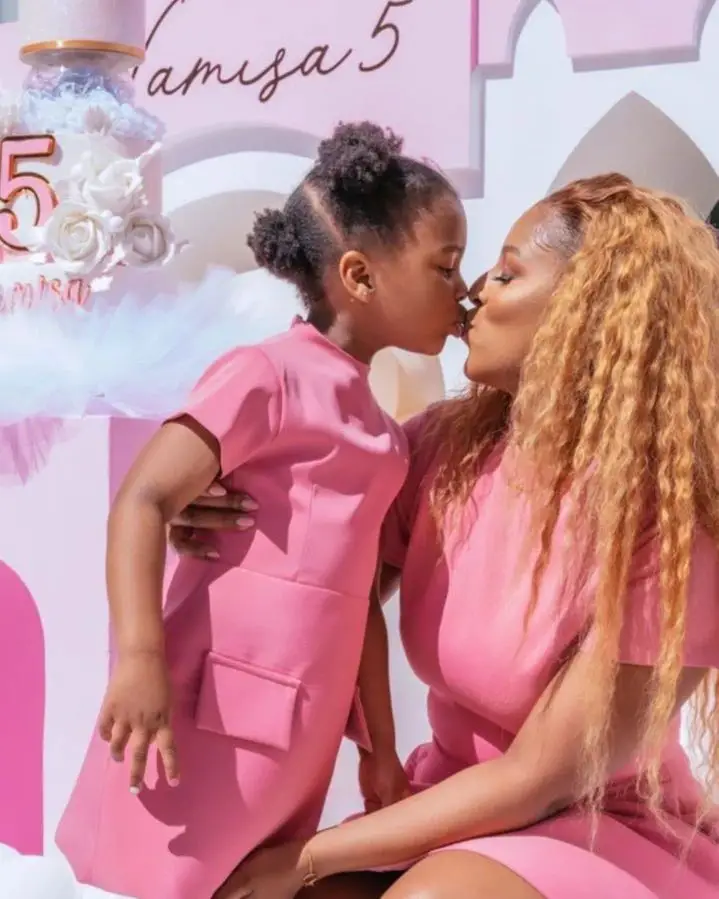 Popular talented South African actress Jessica Nkosi threw a sweet birthday bash for her daughter Namisa.
The proud mother celebrated her daughter's fifth birthday with a pink princess-themed party attended by the singer's close family and friends, and the child's father, actor Ntokozo Dlamini.
The milestone was marked with fun activities including colouring in, dancing in a balloon house, and enjoying sweet treats.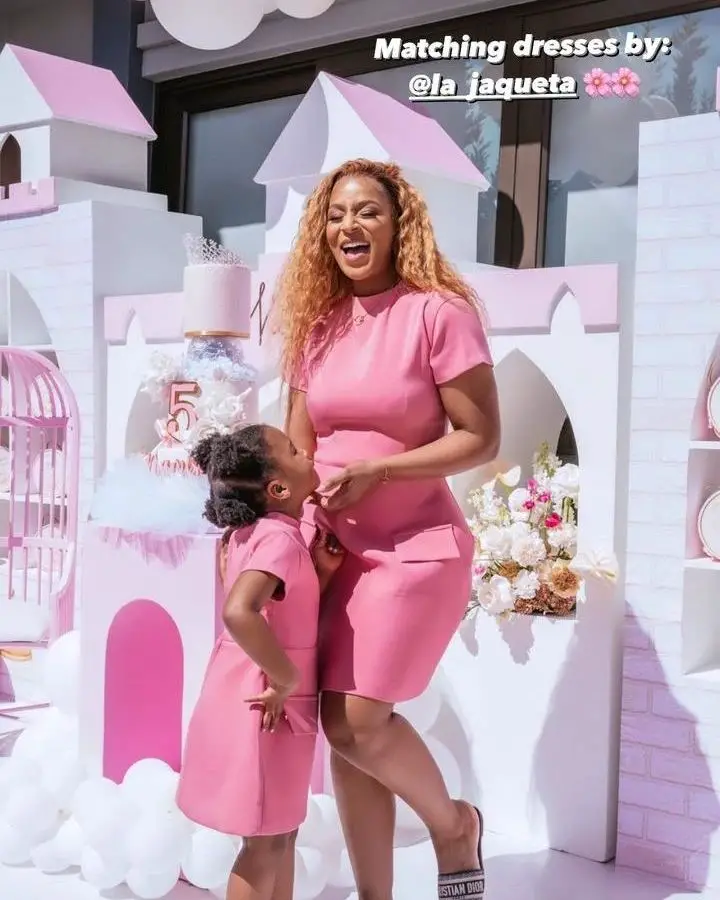 "Her guests were not going to get bored. There was lots to do," Jessica said when reflecting on the party.
"The reason I will never stop ordering cakes from them is because their cakes taste as good as they look. Thank you to the whole team at Chef Nzuza And Co Cake Studio. You outdid yourselves as always. Namisa was so happy."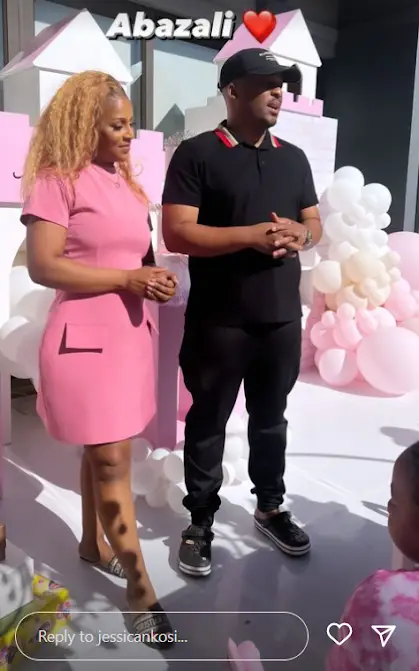 Namisa is Jessica's first child.
In late February, Jessica took to her Instagram timeline revealing she was pregnant with her second baby.
Jessica debuted her baby bump with the caption; "God has been so, so good. We are growing."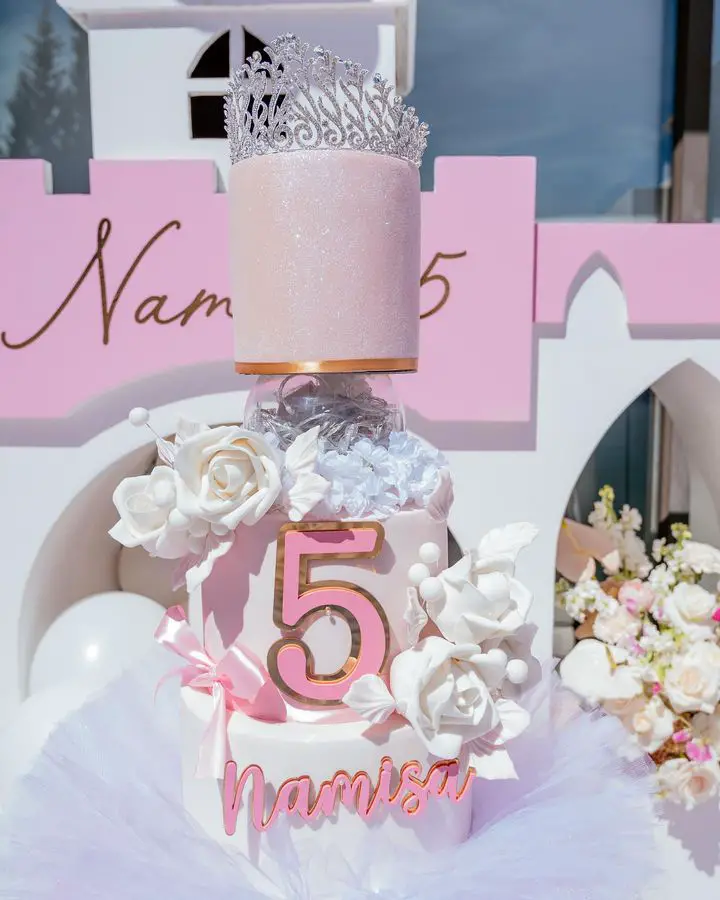 Since unveiling her pregnancy, Jessica debuted her new body at the Hollywood Bets Durban July event showing her second baby had arrived.
Jessica has explained why she prefers to lead a private life, saying she didn't enjoy having social media users questioning the way she conducts her life.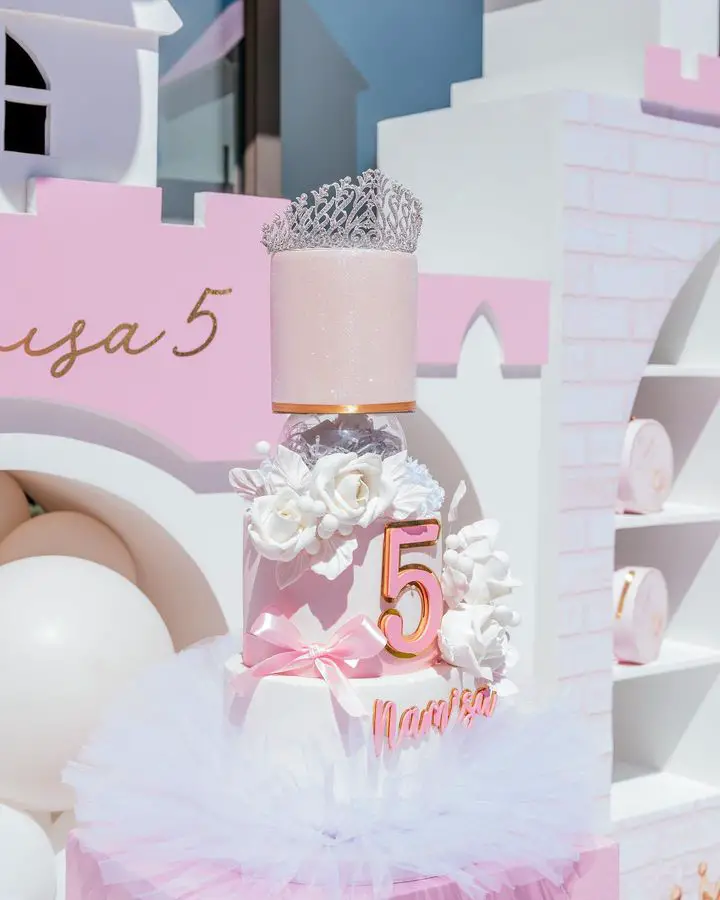 "This is why I end up not posting or removing the comment section because there are a few people who will irritate me. And I know I shouldn't be entertaining them but yoh, sometimes nje," she wrote.
"Or people who say 'Hawu you still pregnant'. Yes sure it's odd that I'm pregnant for nine months. Regular people give birth in a month. I'm sorry. Next time I make sure to give birth quickly just for you.
"People who say 'You pregnant again?' Excuse me, my last pregnancy was in 2018, it's 2023. Are you kidding me? Stop it, please. Acting as if I've been pregnant every year since, and even if I was, so what?"