Photos: A closer look at Minnie Dlamini's Son
Photos: A closer look at Minnie Dlamini's Son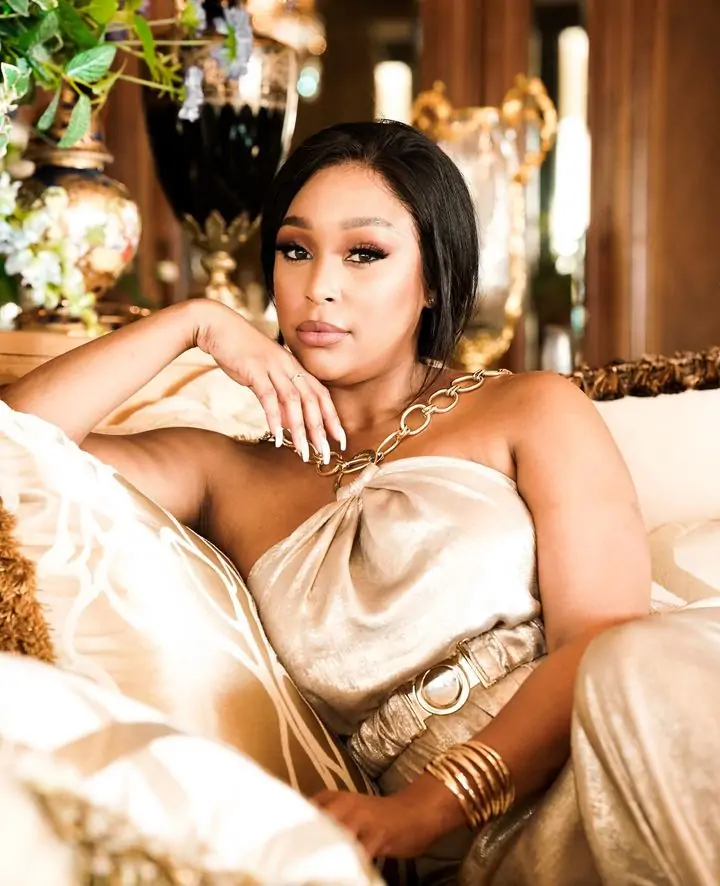 Mzansi media personality Minnie Dlamini shares the first close-up image of her son Netha. On Saturday Minnie shared an image of her and her son at the airport.
Real name Netha Makhosini Jones, the two-year-old was born in 2021, to Minnie and her ex-husband, Quinton Jones.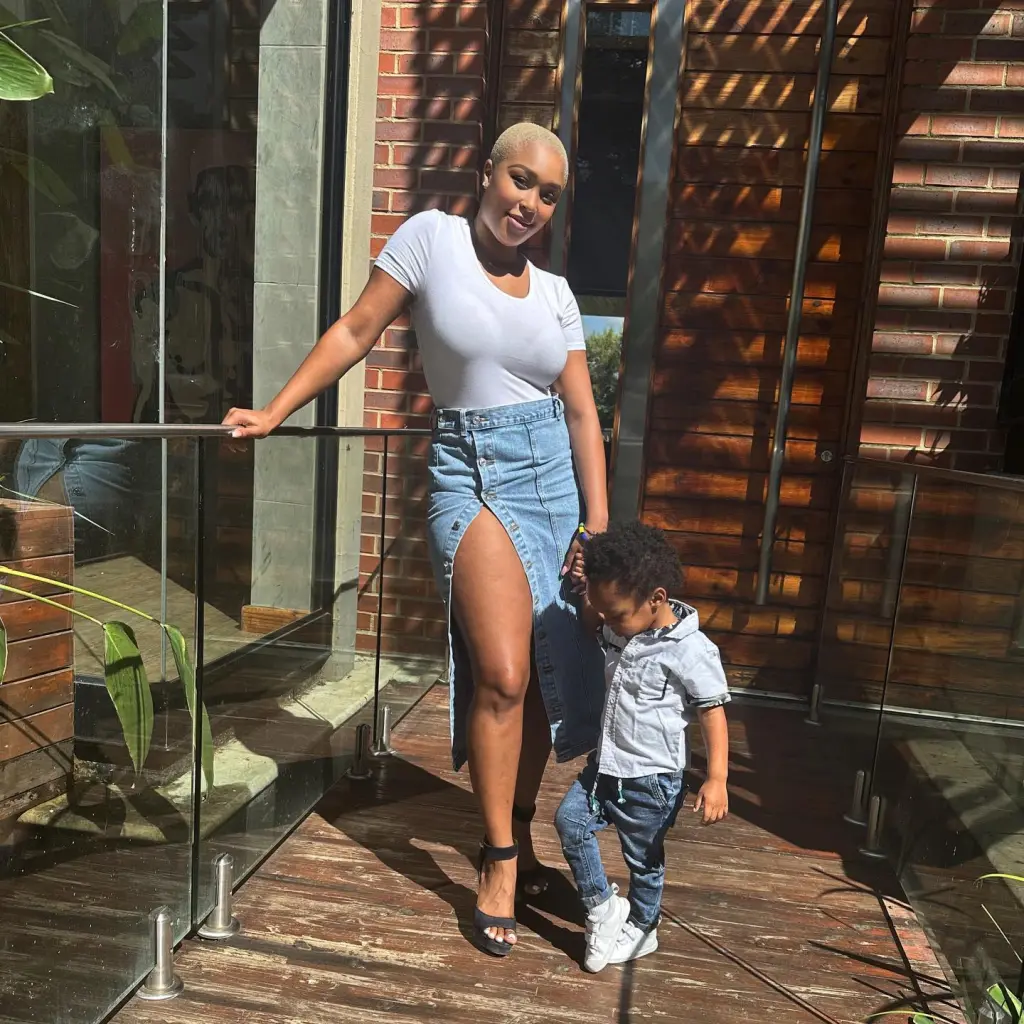 Netha is named after Minnie Dlamini's late brother Khosini Dlamini who passed away in 2019 after reportedly suffering a ruptured brain aneurysm aged 29 years old.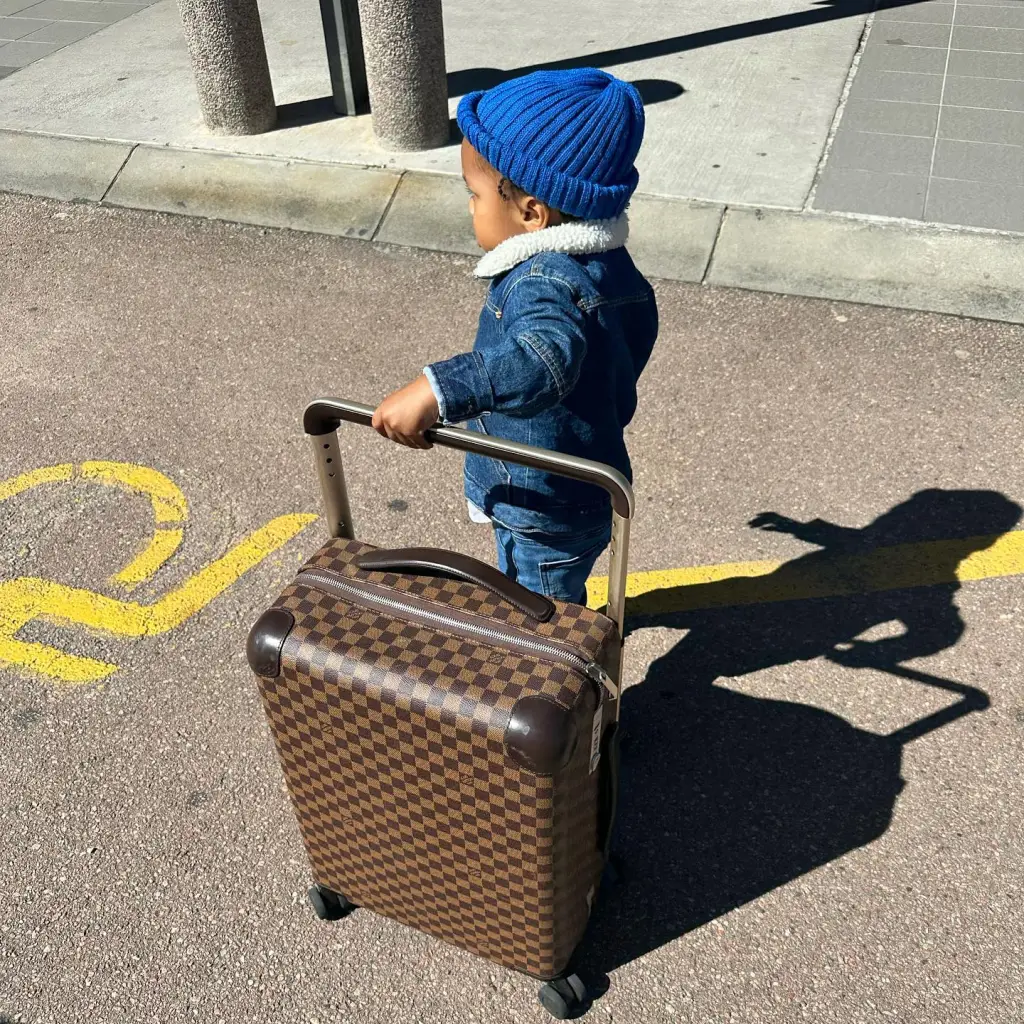 Minnie Dlamini and Quinton Jones announced their divorce in February 2022. The couple had been married for four years. The wedding garnered a lot of media attention and has a special on the streaming platform Showmax.
In a joint statement, the couple said that they had "reached a difficult decision to divorce." They said that they had "tried everything" to save their marriage, but that they had "come to the realization that we are better off as friends."
The couple revealed that they would "remain committed to co-parenting Netha" and that they would "always be there for him." They asked for privacy during this "difficult time."
The divorce of Minnie Dlamini and Quinton Jones came as a shock to many people. The pair had been seen as one of South Africa's most successful and glamorous couples.
While in conversation on 702 with Relebogile Mabotja on The Upside of Failure. In it, Minnie spoke about her failures and how she learned from them.
She addressed the allegations about her marriage.
"When people over-sensationalize, over-dramatize, create lies about you, it's one of the most painful things because I can't shut from the rooftops to everyone and explain my truth. At the end of the day, I also feel as though I don't need to. As long as my close family and friends know what the truth is and what is going on, those are the relationships and those are the people that I feel I owe an explanation to. Everyone else will just figure it out when they figure it out," said Minnie.
"By the time I announced, I had gone through a lot of the processes already. At the time of the announcement, it felt like a really big relief and a weight off my shoulders. I never imagined getting divorced. I always thought that I would raise my kids how I was raised. I just felt like for me, timing was off, I felt like I didn't know myself. Furthermore, I went on to further lose myself in my marriage."