Photo: Are Boity and actor Anton David Jeftha official?
Photo: Are Boity and actor Anton David Jeftha official?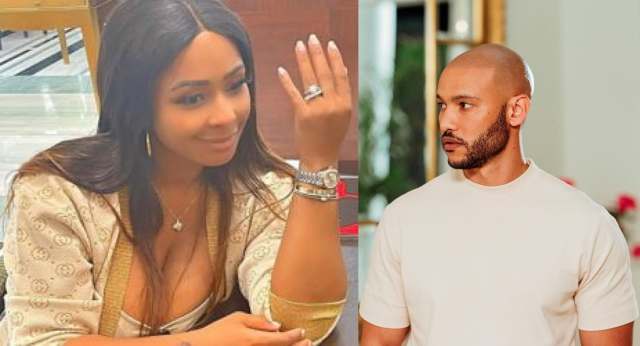 Boity Thulo is one of SA's most eligible bachelorettes and fans are always trying to find out who she is dating. While she fueled rumours of her dating her long-term bestie, Maps Maponyane, it seems it was all a rouse to blind fans to her actual romance with a certain actor.
The two are already IG official as they continue to tag and tease each other in their stories.
A fan also DMed a popular IG page thepopcornroom the screenshot below. According to the scoop, the fan spotted Boity and Anton from the Legacy out together looking very cozy.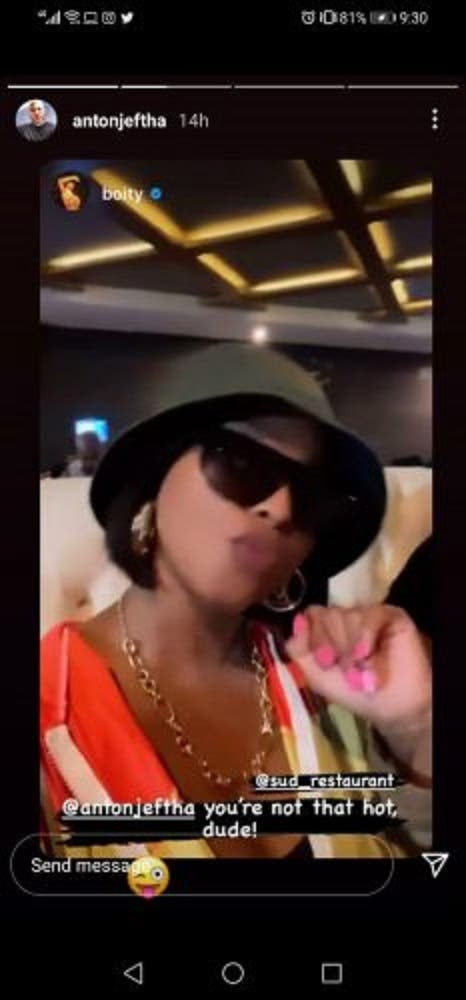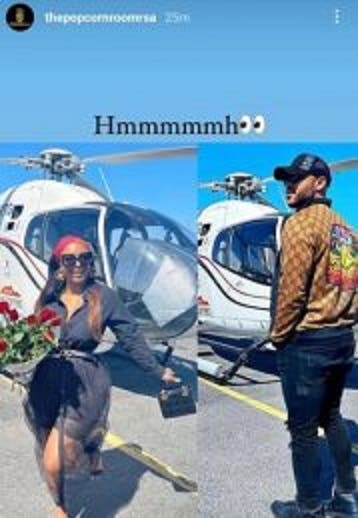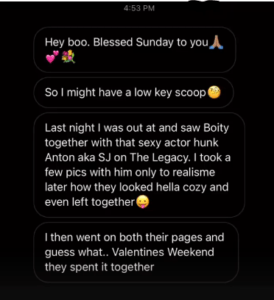 If you go to both their pages you will see that they were both at the same location at the same time around Valentine's day.
Well, the fans have a few opinions about it:
And what about Maps?? 😳👀
Two days ago she was dating a doctor helang Boity you want to finish them all😮
She deserves all the happiness in the world! ❤️😍
Wasn't she reportedly dating Maps?
Eat the cake baba while u still have it that's all
Hawu??? Maps??????
Maps?
At least if it could be Cassper😢 its could be better
Clearly, Maps is still the crowd favorite.
She recently posted an image of her hand with an exquisite and expensive-looking engagement ring on it on her Instagram account with the caption: "Testing the waters at the @delairegraff jewelry shop."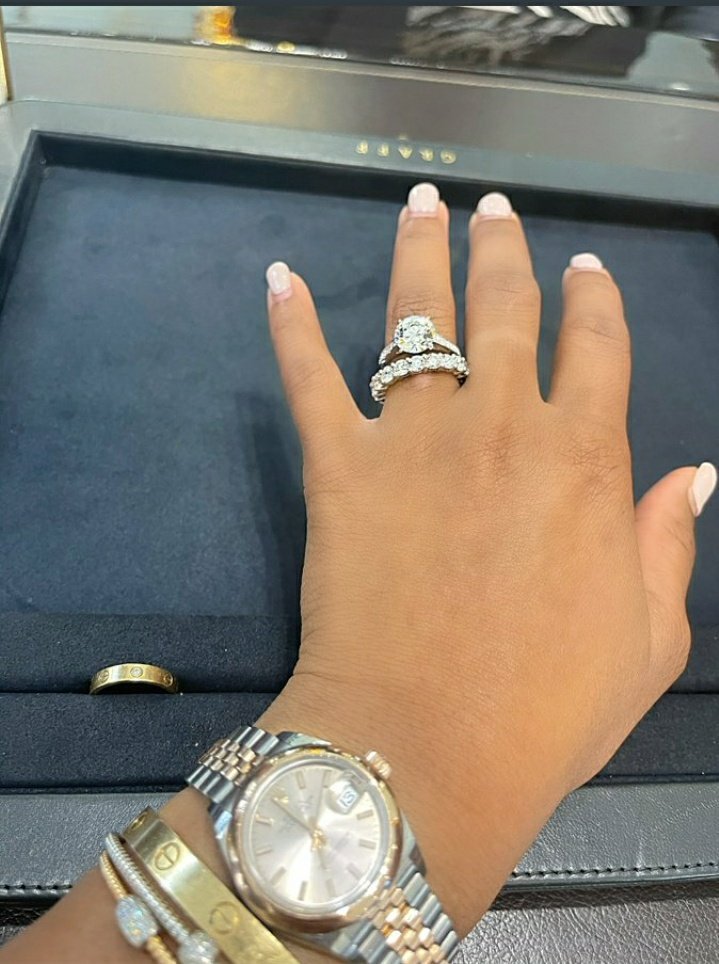 Rumours of the two datings have been doing the rounds for years and got more hectic after Boity broke up with her boyfriend and Maps broke up with Nomzamo Mbatha.
The two have attended each others birthdays in the past, exchanged expensive gifts, and even have their mother's approval if they indeed took their friendship to the next level.