Pearl Thusi responds to Slik Talk – Video
Pearl Thusi responds to Slik Talk – Video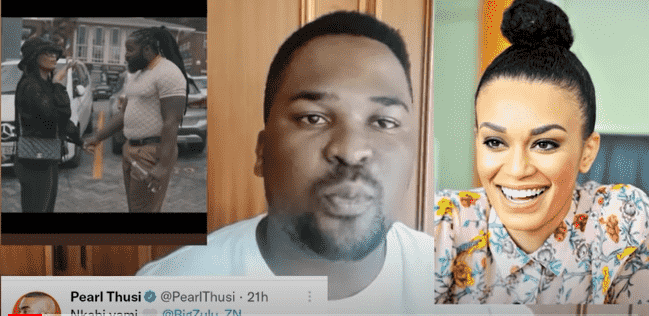 She was not about to let this one slide that easy. Pearl Thusi has hit back at Slik Talk following another one of his provocative YouTube videos.
Yesterday the YouTuber dropped a video aimed at Pearl. In the video, Slik Talk trashed Pearl's acting and also accused her of clout chasing.
"Baby girl, you are not as desirable as you once were. People aren't checking for you anymore Pearl. You are constantly trying to get attention, you are constantly trying to trend, and my thing is, let's focus on the talent which you have none.
"You can't act to save your life. Queen Sono was one of the worst shows I have ever seen in my life. I had to cut it off after five episodes," Slik Talk said also adding that Pearl's biggest claim to fame was twerking on Live Amp.
Responding to Slik Talk, the actress said she is planning to assist the YouTuber and buy him a new wardrobe or better background for his videos. "I am not gonna punish Slik Talk just because he is a bottom feeder like a YouTuber. What I am gonna do is I am gonna buy him a new background, possibly a new camera, and maybe a tripod just to help him, you know, kill them with kindness vibe.."
Pearl said Slik Talk is just a YouTuber "who is desperate to be like one of us." She added, "The way Cassper moored him you can't trust or believe anything he says right now because he could have hurt himself. So I think the sense got knocked out of him. "
Pearl Thusi responds to Slik Talk's video.

This comes after Slik Talk uploaded a video mocking Pearl Thusi's acting career and taking a jab at her looks.

PART 1. pic.twitter.com/RhzcPEKe35

— Musa Khawula (@MusaKhawula) March 18, 2022
Slik Talk dragged Pearl after a video of Pearl hugging Big Zulu made rounds on social media.