Pearl Thusi Gets A Special Shoutout From Queen Latifah – VIDEO
Pearl Thusi Gets A Special Shoutout From Queen Latifah – VIDEO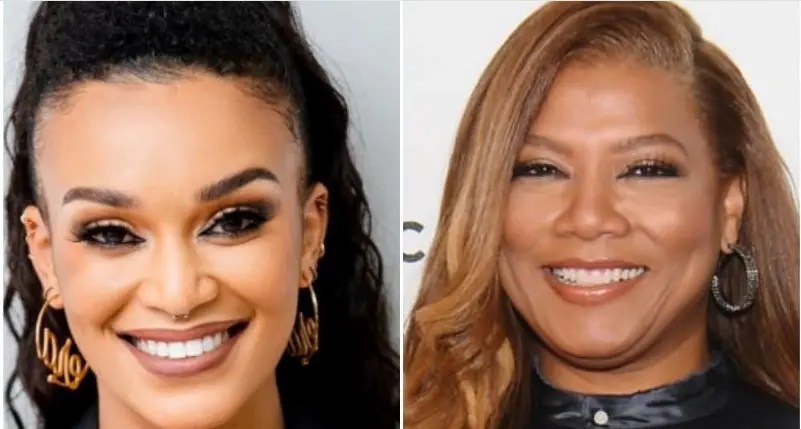 Pearl Thusi left speechless after receiving her flowers from American icon Queen Latifah. The Queen applauded Pearl for her strength and talent and said she is watching her very closely, in hopes that one day they could work together.
Her highly anticipated movie Fistful Of Vengeance, which is currently streaming on Netflix gave her even more recognition and is trending at number 1. Pearl is besides herself and is very excited about this achievement and how well the movie is being received.
Guys WE'RE NUMBER 1 in the USA !!!!!!
😭😭😭😭😭😭😭😭😭😭😭😭😭😭#FistfulofVengeance #WuAssassins pic.twitter.com/Lii13ezfTt

— Pearl Thusi (@PearlThusi) February 18, 2022

']
After the rave reviews have been flooding in, Pearl stood out for Queen Latifah who sent her a video fan girling over her.
"Pearl Thusi…I just wanted to give you a shout out to let you know sister you are strong and bad. I'm watching you do your thing, you keep doing your thing and one day maybe we can be able to do something together. That would be hot," she said and added a little wink.
Pearl Thusi shared the video and expressed how speechless she is and it was the perfect way to start her morning.
She also shared another video when the film landed at number 1 and said she is thankful for all the love from fans and viewers.
"I am kind of speechless for all the love, all the support. I am all the way in Dubai right now I am not even home. From around the world and all the way from home I am getting this love and appreciation for Fistful Of Vengeance. For the entire cast and crew, it's so real it's so authentic and I really truly appreciate it.
"I don't know how I can say thank you and to really express all the love," she then thanked everybody involved in making this film a success.
Pearl even reflected on how people laughed at her when Queen Sono got cancelled, but God helped her by landing another Netflix role.
"#WuAssassins #FistfulofVengeance is the NUMBER 1 movie on the planet on the Netflix platform. I'm in that movie. Me," said Pearl. "After Queen Sono got cancelled I was heart broken- people celebrated my pain. I'm crying because God took time but he reminded me that I'm His. I'm so emotional."
She even said this week was the best for her.
Also, I'm not entirely sure how to act right now.
Wow. Bra God is so hectic.
I've literally had the best week of my life out of nowhere.
So much to be thankful for.

— Pearl Thusi (@PearlThusi) February 19, 2022
Pearl did warn her fans especially Mr SMEG to not watch the sex scene because it gets steamy. Her co-star Lewis Tan, spoke about this scene and said they had to be sure that they were comfortable with doing this scene.
We have a great intimate scene together. That was my first fully nude love scene, which is crazy because I've been doing this for a minute.
"To have somebody like Pearl and I when we did the scene, we were both really excited…She was really graceful, we spoke about it alot before. We made sure we were comfortable with what we were doing," he said as quoted by Viral News.
The publication also quoted him when he spoke about the love and romance between African and Asian people saying it is not something that is freely broadcasted.
"Honestly, it makes me proud to represent our culture, aside from the incredible action we also have an African and Asian love story which is so rarely seen in films. Breaking stereotypes and showcasing a broader world view is a powerful use of film."