Pearl Thusi ditches Mr. Smeg for Muvhango actor? – Photos
Pearl Thusi ditches Mr. Smeg for Muvhango actor? – Photos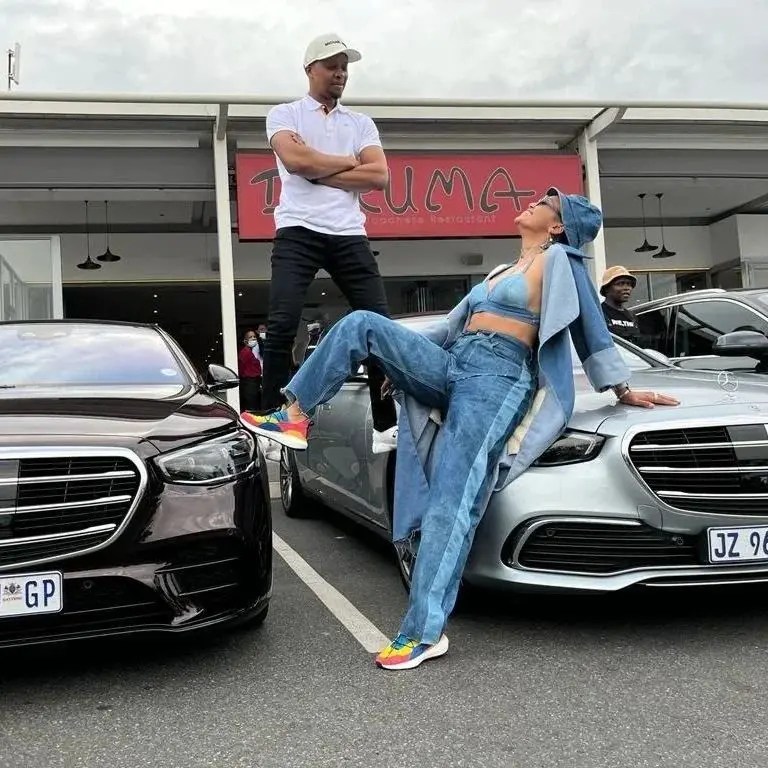 There is a hot new potential couple in town and the whole country is excited for them to actually get together: Pearl Thusi and Michael "Mr Smeg" Bucwa. But now it looks like Pearl is about to leave Mr Smeg hanging, and we can't help but feel bad for him.
The Queen Sono star recently cancelled the Valentine's date she had with the Twitter celebrity. On their first date together, which was very unexpected but fully pleasant, and was streamed live on YouTube for the whole country to watch, Mr Smeg asked Pearl to be his Valentine. After a nervous laugh, she said yes, and we all swooned collectively.
But just a few days before Valentine's, she tweeted that she was travelling for work, so she would be away on the day, thus unable to meet Michael as planned. As we were all heartbroken, Smeg's fans comforted him, and we are all still hoping that she will make it up to him as soon as she is back in town.
However, as she went to party up a storm in Dubai (for work, of course), fans noticed something that changes the game. As Pearl talked about the airport in Dubai being hectic, a very observant fan remembered that Muvhango's Gabriel Temudzani is also in Dubai at the moment. I bet you know the rest of the story… they put two and two together and concluded that Pearl is in Dubai with Gabriel, better known by his Muvhango character name, Chief Vhafuwi Azwindini.
Chief azwindin is in Dubai @PearlThusi is in dubai pic.twitter.com/e6ZrGMxTzx

— Lethabo🇿🇦 (@Lethabo2OTThabo) February 14, 2022
Pearl noticed the tweet, and asked who that is, like she has never heard of Chief Azwindini before. But tweeps were not buying the innocence, and shared pictures of him that look like he is definitely on vacation with someone, and asked her to explain who took those pictures.
Ubani?! https://t.co/iOYxX9vTFb

— Pearl Thusi (@PearlThusi) February 14, 2022
I was just thinking this.🤣😂

— I'm a God (@AGodlyGod) February 15, 2022
The other juice glass for @PearlThusi

— Itumeleng (@Itu_dericks) February 14, 2022
But it was certainly all in good fun. She has since gone online to check up on Mr Smeg. He responded that he had a good Valentine's day, which is all we wanted for h
I had a lovey day beautiful 😍 ❤. I hope you enjoyed yours too my Valentine 💝

— Mr Smeg (@MichaelBucwa) February 14, 2022