Pearl Thusi Comes Guns Blazing At Tweeps Who Dissed Her Sister
Pearl Thusi Comes Guns Blazing At Tweeps Who Dissed Her Sister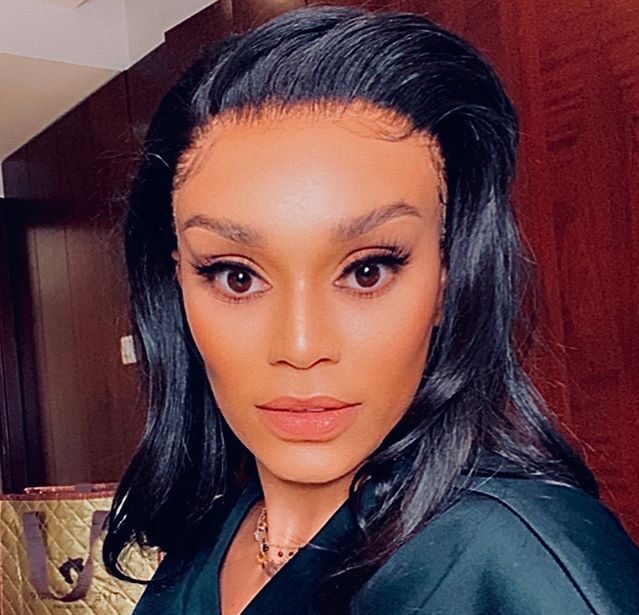 Pearl Thusi has once again gone off at trolls but this time the trolls came for her beautiful younger sister. The actress geared up for her big sister duties and a little profanity here and there was needed.
A tweep came for her younger sister Prunella Sanelisiwe Thusi saying her beauty is insufficient to build a home with. The "beauty without brains" sentiments is still widely believed by society and today women who are extremely beautiful are placed under that same umbrella. Such women are labelled 'slay queens' and many believed that they are not wife material.
Posting a picture of the beautiful Prunella Thusi, a male tweep said "you can never build a home with this kind of woman."
When Pearl saw the tweet she became enraged and then proceeded to cuss at the man, and even involved his mother. Her clapback did not sit well with many people who felt as though she could have done better than to stoop as slow as the trolls.
She basically said men who have no money love making such degrading comments about beautiful women who are well off. She took it further by saying his mother should raise him better.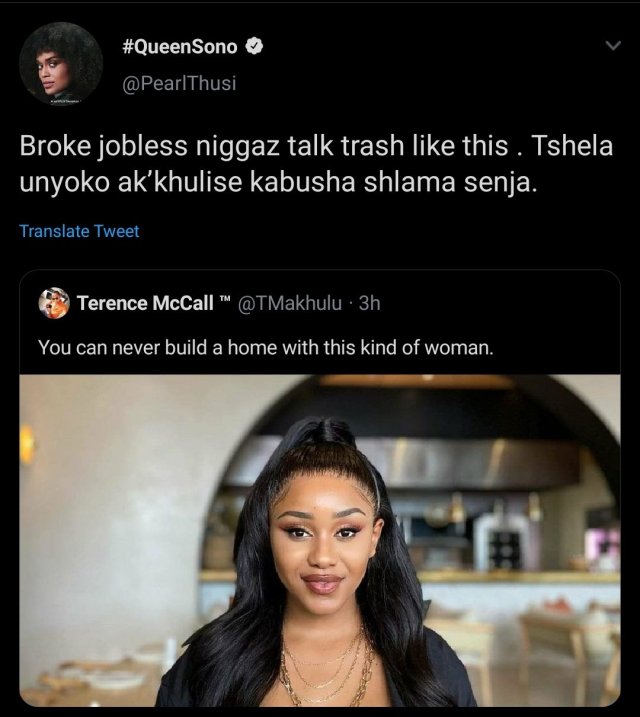 Prior to that Pearl Thusi went on a mini rant about the hate she gets whenever she lands gigs. People always target her skin colour and that always gets to her. The actress revealed that she is on a flight to an unnamed destination and it is for work purposes. As a woman who is taking her health and safety seriously, she said she has not been travelling very often since the start of the pandemic.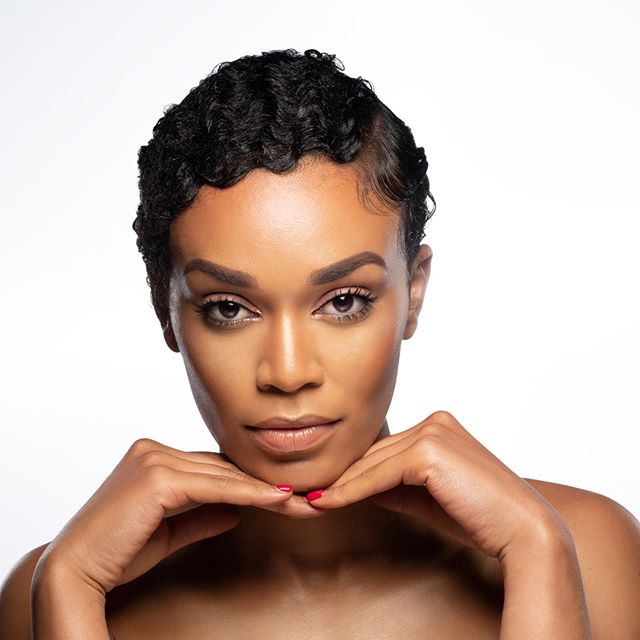 "Leaving south African boarders for the first time this year (2nd time in 12 months) for a really exciting project." She then spoke about the hate she continuously receives from people because of her skin colour.
"Please comfort my haters… They're about to call me names and say only my skin colour gets me work etc. Nothing new really… I just don't like to see people hurting because I'm rising. It can't be nice."
"What's also weird is that every time, and I mean EVERYTIME I get attacked on twitter- God always pulls up- my biggest deals are always concluded that same week!!! Keep talking about me y'all!!! If I got attacked every week, is have to start looking for new properties because I swear y'all love making me get more bags. I truly love all of you. Don't hate the players, hate the game!!!"
Despite the hate, she decided to overlook that and only focus on the people who continuously have her back. "And to the people who support me quietly, loudly and speak well of me. Thank you and may you continue to be blessed."