Pearl Modiadie's son starts swimming lessons
Pearl Modiadie's son starts swimming lessons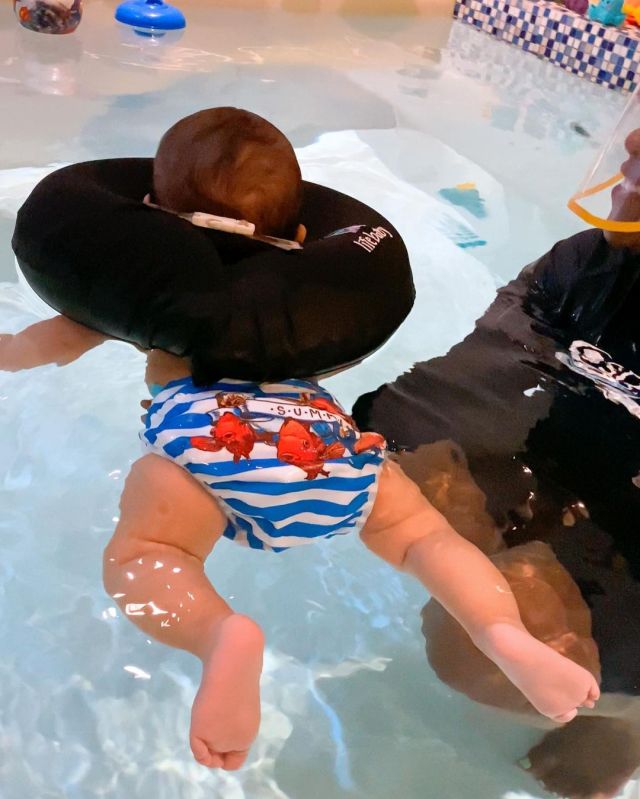 Pearl Modiadie is going extra mile for her son to get the best parental training he can get from her. However, the star welcomed her baby boy in September 2020 and it was the best gift she got.
The star recently celebrated his 5th month birthday and also mentioned he started eating solid food. Baby Olivier is growing faster and Pearl is proud of her new life as he mother.
In her new post, the TV presenter mentioned that her son had his first water flotation session today and it went great.
Pearl stated that he cried a little probably he was wondering who the people around him were as he's used to been inside.
Pearl captioned: "My little swimmer had his first water flotation session today and it went great! He had a little cry on arrival because 'who are all these people?! ' 🥺👀! Must be a lockdown baby thing"